LOUISVILLE, Ky. (WDRB) -- The Jefferson County Public Schools Board of Education will consider approving parts of the School Choice Plan on Wednesday night.
Superintendent Marty Pollio plans to present a report to the board at the meeting. After that, members will have a chance to ask questions and vote.
The district's proposed student assignment plan relies heavily on choice zones that encompass neighborhoods in and near west Louisville and the central business district, effectively replacing the patchwork of satellite resides areas used for school assignments there now. Families living in those areas could choose to send their children to a new west Louisville middle school and the Academy @ Shawnee or another middle and high school based on their addresses.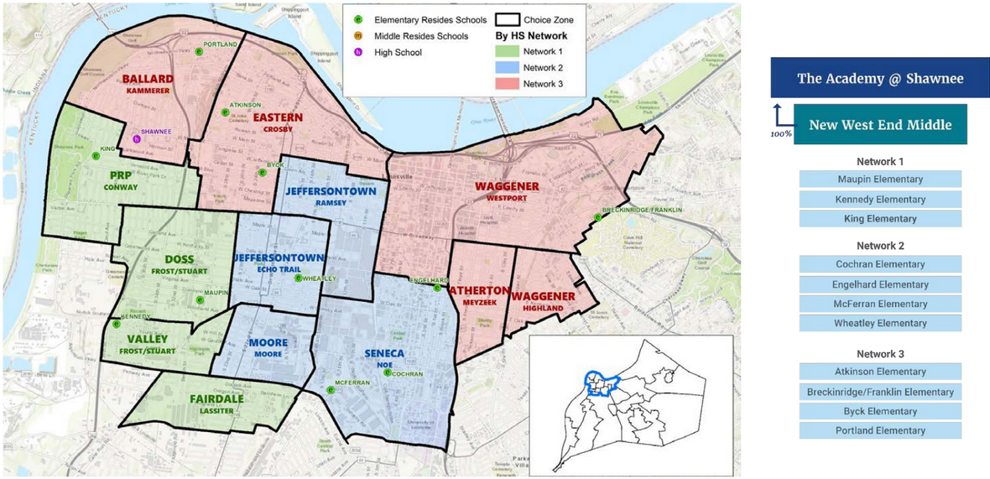 The district plans to pump $12 million per year into Shawnee, the new west Louisville middle school and elementary schools in the choice zone boundaries, and Pollio said more supports for those schools will be added to the final version of the student assignment overhaul presented to the board Wednesday.
Choice zone schools could also get another financial boost from the Jefferson County Public Education Foundation. Pollio said he is in talks with the 501(c)(3) nonprofit to match parent teacher student association and booster club funding levels at other JCPS schools for those in the district's proposed choice zone.
That could mean tens of thousands of dollars more for schools serving students from low-income households. Pollio said he is "challenging" the foundation to make that commitment starting in the 2023-24 school year, when the first kindergarten, sixth grade and ninth grade students will begin enrolling in schools through the choice zone plan if the student assignment overhaul is enacted.
Approved changes could take effect in the 2023-24 school year.
The meeting will be held at 6 p.m. Wednesday at the VanHoose Education Center. It's open to the public.
Related Stories:
Copyright 2022 WDRB Media. All Rights Reserved.