LOUISVILLE, Ky. (WDRB) -- El Taco Luchador is preparing to open at 11 am. Wednesday in south Louisville's historic Colonial Gardens.
Colonial Gardens was called Sennings Park when it opened on New Cut Road back in 1902. It became Louisville's first zoo, then Colonial Gardens Restaurant and Grill and even a nightclub which hosted the likes of Elvis Presley and Jerry Lee Lewis, according to local legend.
"Colonial Gardens was a great social gathering area for the south end," said Rick Moir, director of operations for El Taco Luchador Director of Operations.
But this piece of Louisville history ended up empty and boarded up, vacant since 2003.
A plan to revitalize Colonial Gardens has been underway for years, and the first business is ready to open.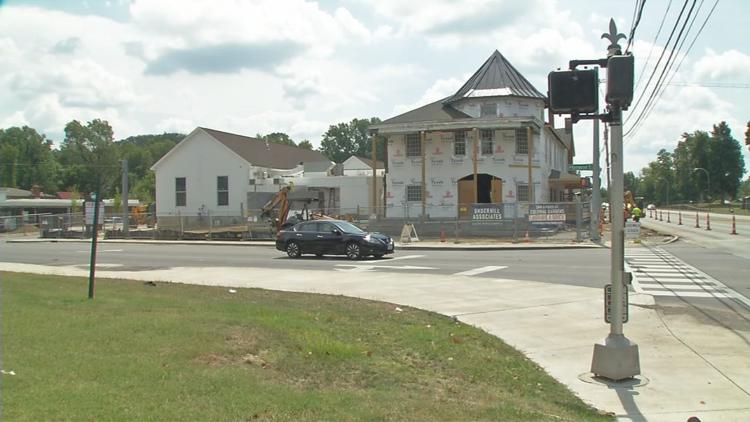 "I think people here want something local, something fresh, something good in their neighborhood," said Yaniel Martinez with El Taco Luchador.
This is Taco Luchador's fifth and largest restaurant.
"Normally, we are closer to the east end, downtown, and we never really ventured to this side of town," Martinez said. "And we said, 'Why not?'"
The total Colonial Gardens project cost more than $5 million. It's bringing in other bars and restaurants in addition to El Taco Luchador, like Union 15 Pizza and Taphouse.
Related Stories:
Copyright 2019 WDRB Media. All Rights Reserved.