LOUISVILLE, Ky. (WDRB) -- Family members of a 17-year-old killed in a drive-by shooting in the Smoketown neighborhood don't want his passing to get lost in the city's recent wave on juvenile crime.
There have been no arrests in the June 13 murder of Devin Sesay, and on Friday, LMPD said it had no new leads or suspects in the case. 
"I never thought in my wildest dreams this would happen," said Sietta Karneh, Sesay's aunt. "It's like my family is living a nightmare. It's a nightmare."
Sesay's aunt, mother and grandfather came to the United States 27 years ago as refugees fleeing fighting in the African nation of Liberia. Karneh said, in many ways, she's again living in a community in constant battle. 
"I feel like this is a war zone," she said. "I don't want to be here no more."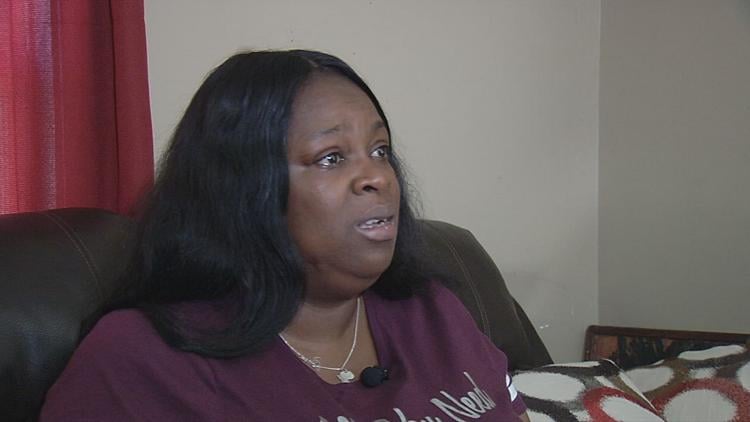 Sesay was shot just after midnight on June 13. His body was found on the cement on Roselane Street near Clay Street just a few feet from his front door. Friends said he was returning home from the park where he played basketball. 
"Devin wasn't affiliated with no gangs. He wasn't a drug dealer," Karneh said. "Whoever did this to us, they have no idea what they took from us."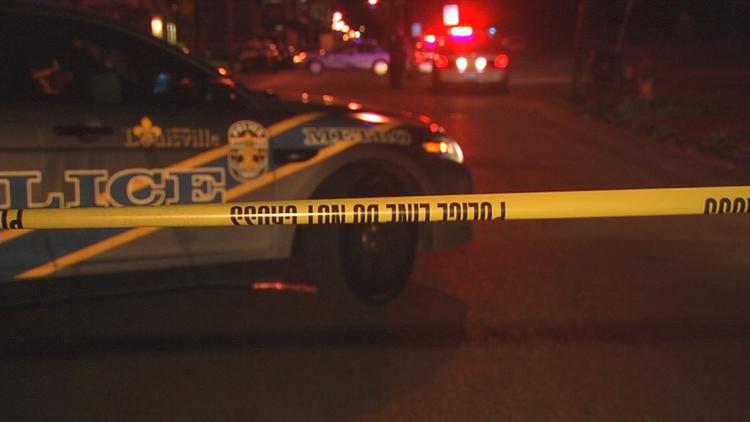 A memorial has been placed on Roselane Street as well as a sign that says, "Put the gun down."
Ten days after Sesay was killed, 20-year-old Tyrese Garvin was gunned down in a drive-by shooting almost in the exact same spot. Garvin was a father who was shot right after leaving the hospital to see his newborn children. 
It turns out the two victims knew each other.
Karneh said Garvin attended a memorial for her nephew, and they both went to Atherton High School. The family has no idea if the murders are related.
LMPD Homicide Lt. Emily Mckinley said the only information investigators have tying the two cases is both victims were hit in drive-by style shootings on the same street. 
"Any small piece of evidence or any small piece of information we can get may help find the persons responsible," Louisville Metro Police Spokesman Dwight Mitchell said after Sesay's murder.
Three weeks later, with no leads surfacing, Karneh said the family has turned to Sesay's friends and classmates wondering if he had enemies they didn't know about. Still, there are no answers.
"Every day we wake up and realize that he's not coming home. He's not coming home, and it's hard every day," Karney said, batting away tears. "He was a light in our family ... life has just stopped for us."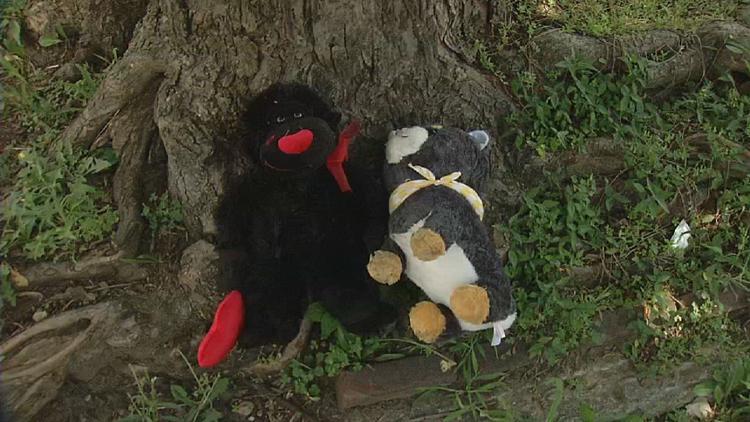 Last month, five teenagers under the age of 18 were murdered in Louisville, and so far this year, dozens of juveniles have been arrested for gun crimes. 
Karneh and her family fled a country in turmoil, hoping to find a better life. Now, they said they've only discovered more unrest in the community that was supposed to be their safe haven.
"We buried Devin two weeks ago," she said. "And we want justice."
Anyone with any information that could help solve Sesay's murder should call the police anonymous tip line at 574-LMPD.
Copyright 2019 WDRB Media. All Rights Reserved.