LOUISVILLE, Ky (WDRB) -- The finish line for the Kentucky Derby Festival miniMarathon, Marathon and Relay is moving to Lynn Family Stadium.
The mini, Marathon and Relay will start simultaneously at 7:30 a.m. on Main Street near Slugger Field on April 25th and then finish on Adams Street, just outside the stadium. After crossing the finish, runners will receive their medals as they enter the stadium, for a firsthand look inside the new stadium.
"We're excited to team up with Louisville City FC for this move. It's a big win for our runners," said Matt Gibson, Kentucky Derby Festival President & CEO. "It provides the perfect backdrop for runners as they cross the Finish Line and celebrate their huge accomplishment."
Runners will notice changes within the first mile of the race, which will now go through the epicenter of the 18th Street corridor, passing the Kentucky Center for African American Heritage, before turning off on Broadway.  From Mile 2 on, the rest of the course remains unchanged up until the finish. As runners approach the finish, they will now make a right turn on Witherspoon and head for the new Lynn Family Stadium, finishing right outside on Adams Street.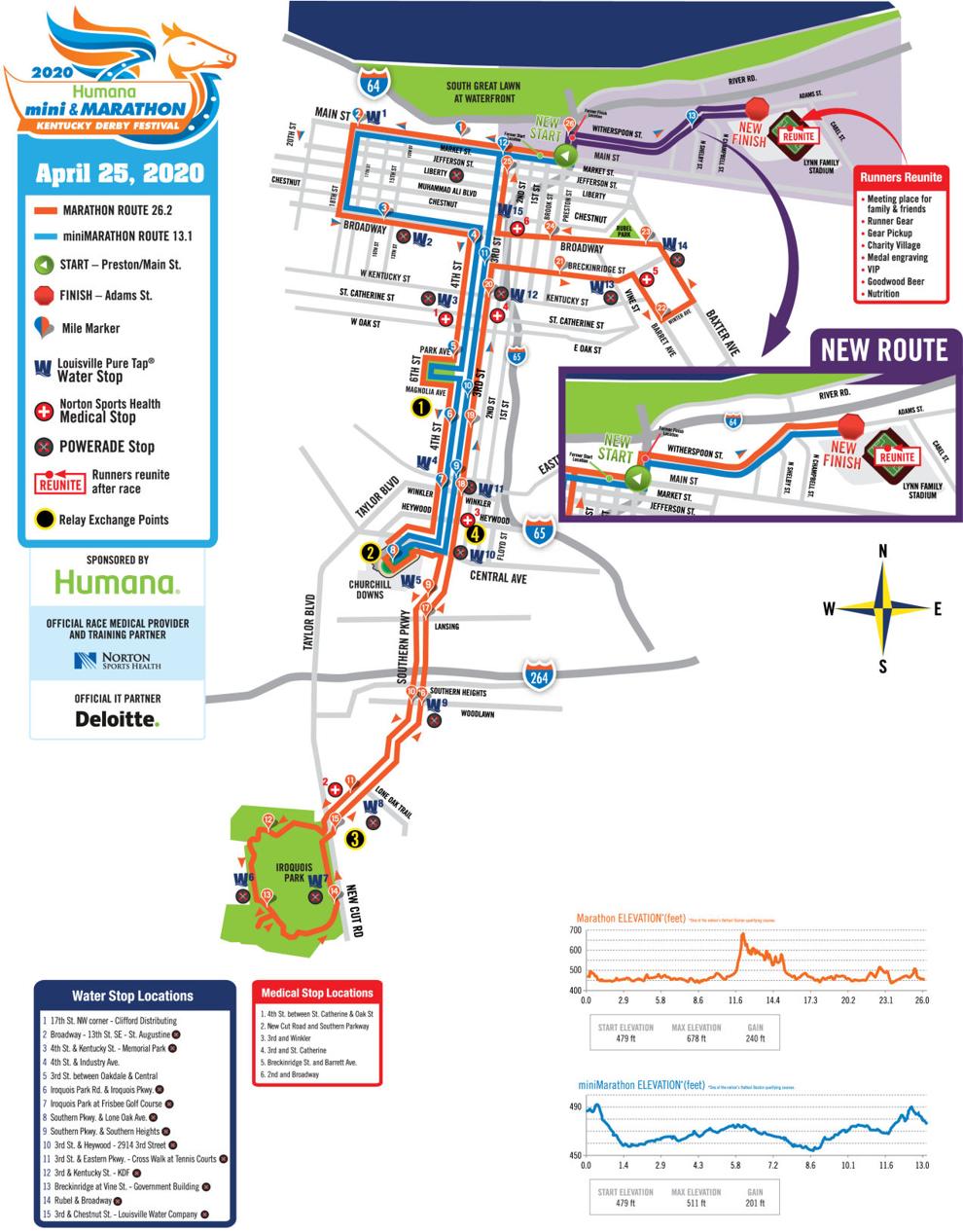 "The Finish Line move means a few minor changes at the beginning and end of the race route for participants, but overall it impacts less than a mile of the route," said Shanna Ward, Kentucky Derby Festival Director of Events.
Registration for this year's race is open online at DerbyFestivalMarathon.com.
Copyright 2020 WDRB Media. All Rights Reserved.