LOUISVILLE, Ky. (WDRB) -- As the swollen Ohio River continues to rise, the owner of Captain's Quarters is fighting water with water.  
The section of River Road that leads to Captain's Quarters is closed -- something that happens almost every year, and dealing with a flooded restaurant has now become almost routine to owner Andrew Masterson.
After nearly three decades, he has learned a few tricks for dealing with flood season. 
"Every time we have a flood, we learn something different, and we find a different piece of equipment that holds up better under water. So we get smarter."
Masterson, who used a boat to check on the restaurant Wednesday morning, says he has been with the business for about 30 years. And he has become accustomed to seeing the same thing almost every year -- the Ohio River inching closer and closer to his building during flood season.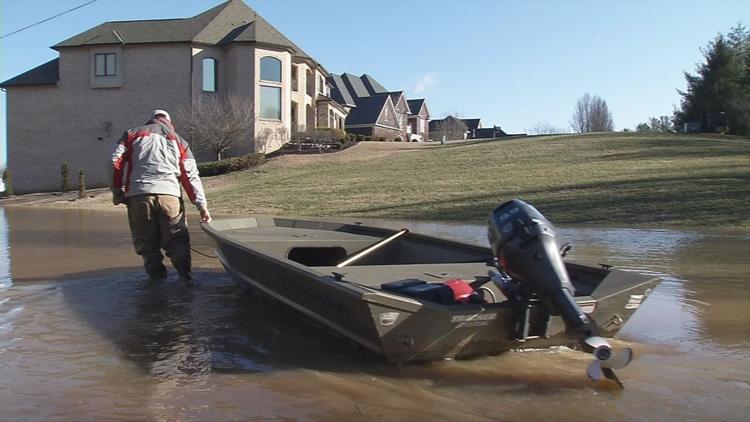 With years of experience with flooding, Masterson has learned to take preemptive action -- by flooding his own restaurant before the Ohio River does. 
Masterson says he and his crews turn on all of the faucets, filling the building with fresh water. He says the fresh water helps keep the muddy river water out, making for faster clean-up.
This week's flooding hasn't been nearly as bad as past years, but Masterson says it's not something he wants to deal with - it's something he has learned to deal with.
"We want to get reopened as fast as possible, so we will move every piece of equipment, every furniture, chair, table, bar," Masterson said. "Anything we can, we'll move out of the building."
The restaurant closed Sunday, but Masterson hopes to give the building a deep clean and piece it back together in time to get approval from code enforcement and the health department within the next two weeks. 
Copyright 2019 WDRB Media. All rights reserved.