RADCLIFF, Ky. (WDRB) -- Police agencies in Hardin County are warning people about what they call "an alarming crime trend" involving vehicle thefts.
A post on the Elizabethtown Facebook page says throughout the commonwealth, there have been several recent cases of fictitious food delivery orders being placed, typically through a mobile app, that result in suspects trying to steal delivery vehicles. 
While Elizabethtown Police say their agency hasn't taken any reports of situations like this, just down the road in Radcliff, there have been two recent reports.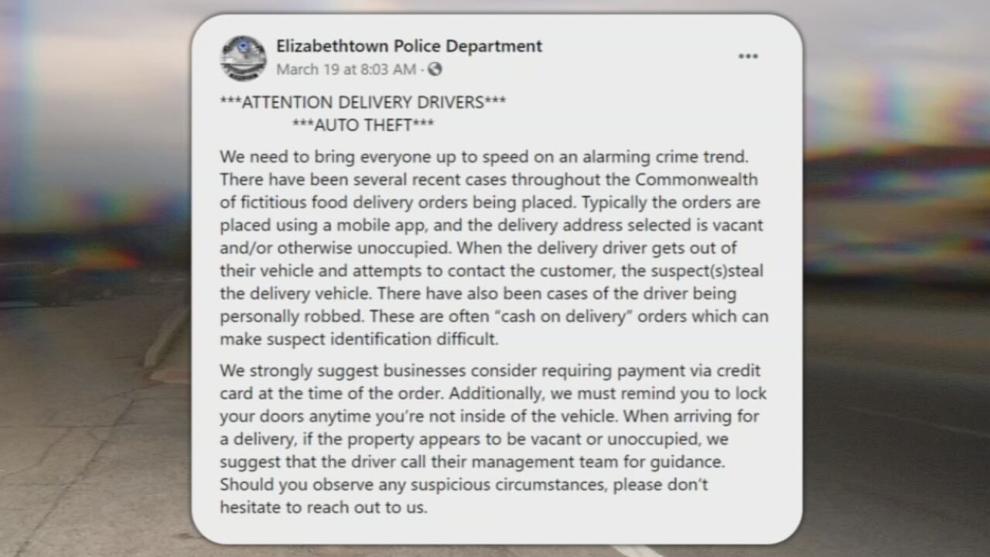 "In the past month we've had at least two instances where delivery vehicles — the operators — have left their vehicles running and unattended, and we've had reports of stolen vehicles as a result of this," said Radcliff Police Captain Willie Wells. 
Wells said the investigations are ongoing and he can't mention specific companies or businesses that have fallen victim, but he did say both cases were food deliveries. 
"But it could apply to anybody that runs some sort of businesses that uses their vehicle for delivery purposes," Wells said.
He went on to explain how this is happening: "Generally I would say the calls are being made where the perpetrators know the victims are coming and they're watching nearby and as soon as the vehicle is left unattended and running, then they make their quick approach and getaway."
Wells said with the help of the Louisville Metro Police Department, Kenneth Lucas and Eric Dunlap were arrested in connection with one of the cases. He said the stolen vehicle was located in Louisville.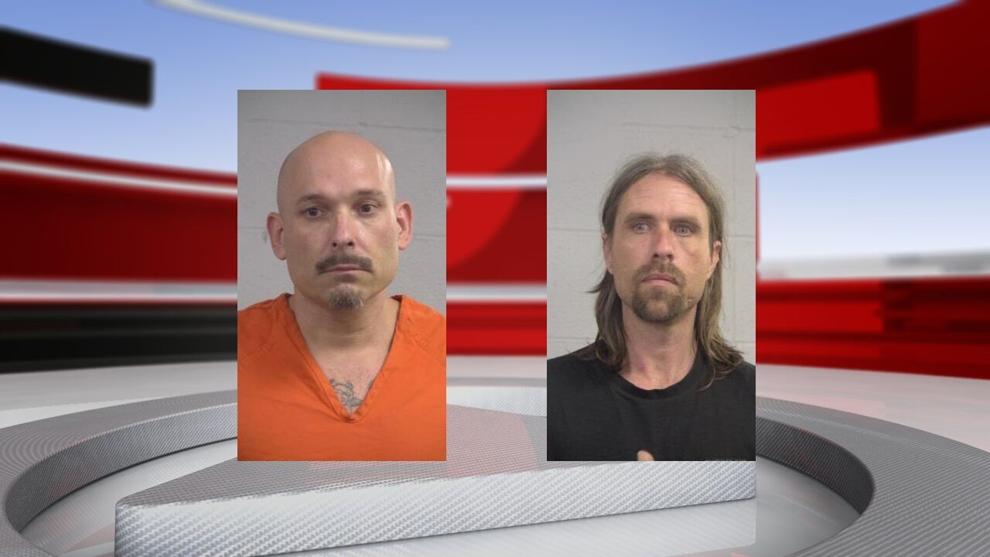 According to their arrest reports, Lucas and Dunlap were arrested on Feb. 27 in Louisville on a number of charges including auto theft, credit card fraud, tampering with physical evidence, driving on a revoked or suspended license, and multiple drug possession and drug trafficking charges for marijuana, methamphetamines and cocaine. 
Both were released in early March. 
"It's not worth the penalties that come with it and you're probably going to get caught," he said. 
Radcliff Police want people in the community to be aware of these crimes. They're also reminding people to lock their personal vehicles and keep valuable items out of sight, saying they're seeing an increase in reports of thefts from unlocked vehicles.
Copyright 2021 WDRB Media. All Rights Reserved.