LOUISVILLE, Ky. (WDRB) -- One of three Louisville Metro Corrections officers facing federal charges in connection with the beating of a handcuffed inmate has pleaded guilty.
Devan Edwards pleaded guilty Thursday to deprivation of rights for his role in the assault of Terry Whitehead in April 2018. Edwards was accused of punching inmate Terry Whitehead twice in the face while he was seated, handcuffed and not resisting.
He will be sentenced in August and is facing up to 10 years in prison. 
"Devan is a good person who joined law enforcement to help people," said his attorney, Brian Butler. "This was an unfortunate, unplanned one time event. Devon took responsibility for making a mistake and looks forward to putting this behind him"
 Two other corrections officers, 48-year-old David Schwartz and 55-year-old Donna Gentry, were also indicted on federal charges at the beginning of May.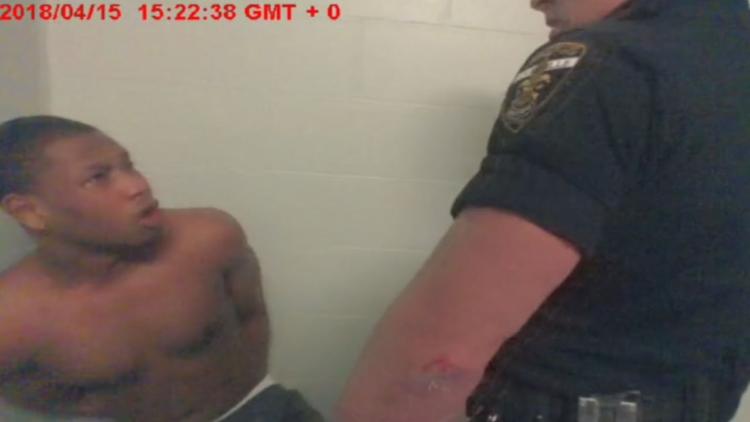 Schwartz is charged with writing false reports and violating the civil rights of an inmate by assaulting him while he was handcuffed and not resisting. Gentry was the supervising sergeant on duty, when the assault happened. She is charged with obstruction of justice for filing a false report and directing a subordinate officer to file a false report.
Both Edwards and Schwartz were fired from Metro Corrections a week after the assault, when director Mark Bolton watched the bodycam video downloaded from the cloud. Both had less than a year on the job and were still in a probationary period for their employment.
Related stories:
Copyright 2019 WDRB Media. All Rights Reserved.