LOUISVILLE, Ky (WDRB) -- Several students say their southern Indiana teacher had sexual relationships with them, others say he bullied them. But Nathan Shewell was still allowed to teach for years.
There are painful memories for Ashley Nation from her senior year at Silver Creek High School in Sellersburg in 2008.
Nation says, "I hold a lot of guilt more than anything," as she tears up.
Olivia Castetter also went to Silver Creek High School. She says, "This story began because of Ashley's courageous phone call to North Central High School reporting Nathan Shewell's behavior."
Nation is identified as Victim Number 1 in a complaint from the Indiana Department of Education. She says Shewell, the theater teacher at Silver Creek at the time, "groomed and sexually abused" her.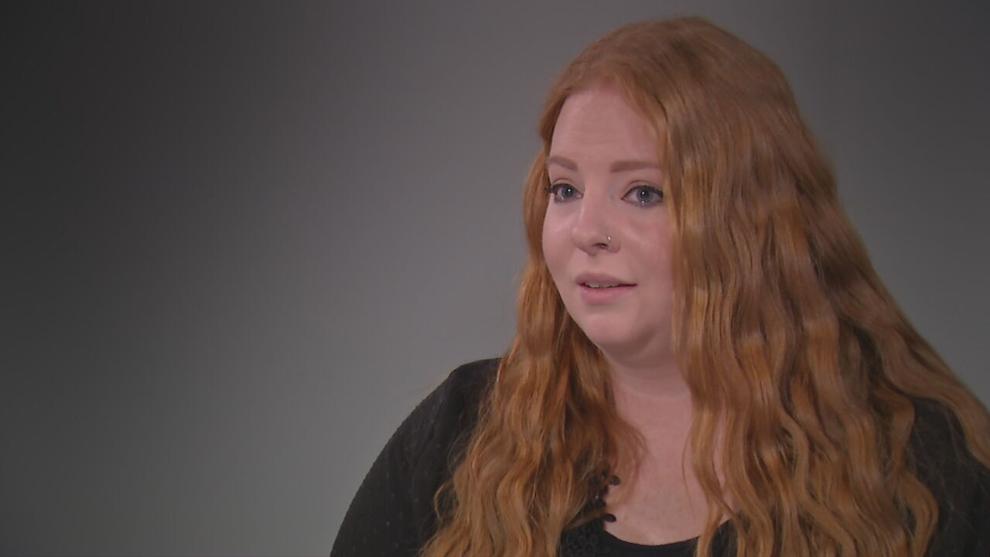 Nation sat down with WDRB to tell her story. She says, "I didn't turn 18 'til right before we graduated. I turned 18 at the end of May, and I think we graduated June 6th. I can't pinpoint a time when it became inappropriate. All I know is one day it just was."
Shewell was hired at Silver Creek in 2008. Nation says, "He would reassure you, touch me on my shoulder things like that. Over time, that would change. When he would talk to me, hands would fall to my waist. He would bring me closer to talk closer with me."
Cathy Ryan was the Assistant Theater Director at Silver Creek High School and says several students and parents had plenty of complaints about him. Ryan says, "Yelling at students, calling them names, letting his wife come in and do the same thing."
He resigned from Silver Creek in 2012.
Nation says she kept the abuse a secret until last year when she found out Shewell was still teaching. This time at an Indianapolis school. Her call to the Metropolitan School District of Washington Township in February 2020 led to an investigation, and Shewell was put on leave.
Then more of his former students started speaking out, Castetter says, "There were times when my mom and I were having a hard time financially and Mr. Shewell would help us with food or clothing." 
Castetter says, "One year helped me get her Christmas presents. And later that year, I needed my wisdom teeth out and my mom couldn't afford it. So he personally wrote the check, and I felt like he was stepping in to meet a need. In retrospect, that was grooming. That's a trademark of an opportunistic offender." She says he would talk to her about sex and make comments on girls' bodies.
His former students at Silver Creek and North Central claim Shewell inappropriately touched female students, harassed students and created a toxic environment. 
Nation says, "It's almost as if he encouraged an inappropriate atmosphere. We were encouraged to talk about sex, talk about drugs, talk about alcohol. We were encouraged to explore our sexuality." She says if she went on a sleepover with another friend, he wanted to know all the details about it, whether they were wearing clothes, how close they slept.
Ryan says she witnessed Shewell's erratic behavior in school. "Threw a book, threw an electric pencil sharpener at a student and hit her, just sort of out of control anger issues. It was so concerning for me and everyone else."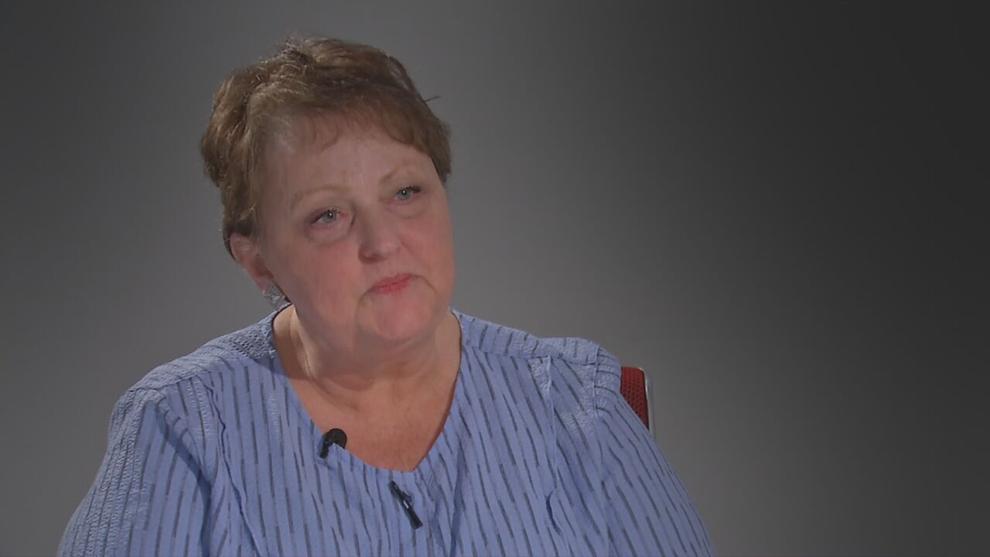 Ryan says, "I probably reported him 12-15 times to the people that I was supposed to report to, to the principal, the Assistant Superintendent, Superintendent and to board members." But she says no one listened. WDRB  reached out to Shewell and the leaders who were in charge of Silver Creek at the time, but they did not respond.
Ryan says, "Honestly, I put my job in jeopardy. I think I did everything I could." In a document to the Indiana Department of Education, Ryan was interviewed and alleged Shewell to have engaged in at least three inappropriate sexual relationships with a student while he was employed with West Clark.  
Ryan kept the resignation letter that she wrote to the Silver Creek High School Principal in 2011. She read part of it to WDRB. She says, "I still do not understand how Nathan is in his position after it was reported to you about the presence of pornographic pictures of his wife on his personal laptop at school. Students had access to those pictures because Nathan gave them directions to use the laptop."
Shewell has not been charged criminally. But two months ago, the state Department of Education revoked his teaching license for three years.
When he taught at Silver Creek High School, it was part of the West Clark Community School Corporation.
Todd Voigt. Director of Human Resources for the Silver Creek School Corporation released this statement, "When Mr. Shewell was employed at Silver Creek High School, the school was a part of the West Clark Community School Corporation. Silver Creek High School is now under new leadership and a new school corporation, the Silver Creek School Corporation. Silver Creek School Corporation takes any allegations of teacher misconduct seriously, and has no information to provide as to how a different organization and administration handled the matter." 
West Clark Community Schools
Employee Information Sheet
Name: Nathan Shewell                                  
Location: Silver Creek High School
Job Title: Teacher
Subject Area/Grade Level: Theater Teacher/High School
Education: Bachelor's Degree (Indiana University)
Date of Hire: 08/11/2008
Date of Termination:  resignation effective 09/28/2012
Shewell was then hired at North Central in the 2013-14 school year.
That school district says it later learned "Shewell was untruthful in his job application, engaged in inappropriate and criminal acts while at West Clark and continued inappropriate and unacceptable behavior while employed by the District."
He was fired in May 2020.
That same month, Nation went to Sellersburg Police to tell them what happened years ago. Nation says, "He came up to me during that show and he kissed me and he would stick his hands down my shirt and touch my face and my neck and my chest. He told me that nobody would understand that this is how he cared for me."
Nation says, "After I graduated, we did a summer show together and that's when our relationship escalated to us having sex."
At the police department, she learned the statute of limitations had passed, so it was too late to pursue a criminal investigation. So now she and Castetter are trying to get Indiana legislators to pass Senate Bill 135 which would remove the statute of limitations for civil cases.
And they're working with a non-profit called SESAME, Stop Educator Sexual Abuse Misconduct and Exploitation to try and get other states to pass similar legislation.
Nation says the organization wants schools to protect students, "Which basically says there's no such thing as passing the trash anymore, that schools have to hold those who have done wrong accountable, stopping sexual abuse in schools, stopping teacher misconduct."
Ryan says, "Personally, me as an administrator, I'm angry at the system that allowed this to happen."
Nation's mission now to make sure what happened to her doesn't happen to other young girls. She says if she saw Shewell today, "I don't think I would say anything. I think what I'm doing now is loud enough for him to hear."
Holly Lawson, the Deputy Director of Communications of the Indiana Department of Education released these statements:
"The Indiana Department of Education prioritizes student safety, one of the most critical responsibilities we face. We routinely collaborate with school administrators to identify misconduct in Indiana schools, and our educator licensure team takes swift action to keep these offenders away from students. As a new administration learning about this situation, we'll be exploring how we may improve processes in the future to best protect our students and maintain the integrity of the education profession.
 "Indiana is home to some of the nation's best educators. The actions of the individual described in this report are repugnant and should in no way reflect upon the more than 78,000 educators who work with integrity serving Hoosier students and families every day."
Lawson writes, "Shewell will not be able to teach in an Indiana public school for the next three years, and would be required to go in front of an administrative judge if he wants them to consider reinstating his license, which in practice would be unlikely. Since his license has been revoked, it's also in practice unlikely that a non-public school would hire Shewell."
And this is how the Indiana Department of Education says the teacher license revocation process works in different situations:
 Educator Licenses – Criminal Convictions
Schools, prosecutors and judges are required to notify IDOE of any convictions against educators (IC 20-28-5-8). Additionally, the Office of Court Services shares all educator criminal convictions monthly.
IDOE uses this information to permanently revoke licenses, as required by state law.
The convicted educator will then not be eligible to teach in a public Indiana school. Their license revocation is reported to the National Association of State Directors of Teachers Education (NASDTEC) clearinghouse, which states check before approving or renewing an educator's license.
A teacher with a revoked license (under IC  20-28-5-7) can seek reinstatement after three years; however, this reinstatement request would be required to go in front of an administrative law judge, who would consider the reasons for the original revocation.
Licenses that were permanently revoked (under IC 20-28-5-8) may not be reinstated unless a conviction is overturned.
Educator Licenses – Misconduct/Allegations (No Conviction)

School superintendents and school attorneys are in regular communication with IDOE to report misconduct (even when it doesn't reach a legal conviction), which IDOE investigates.
In these cases, the Secretary of Education has the authority to take action on licenses in situations involving immorality, misconduct in office, neglect of duty or incompetency (IC 20-28-5-7). After investigating, the IDOE then can take legal action against the educator's license. In some instances, the educator will voluntarily have his or her license revoked instead of going through further legal proceedings.
The same rules then apply as above - the educator will then not be eligible to teach in an Indiana public school, and their license revocation is reported to the National Association of State Directors of Teachers Education (NASDTEC) clearinghouse (preventing them from going and teaching in another state). The educator can seek reinstatement after three years – however, again, this would require going in front of an administrative law judge.
DCS Required Reporting

Indiana law (IC 31-33-5-1) requires any person who has a reason to believe a child is a victim of abuse or neglect to make a report to the Department of Child Services (DCS) or the police. Failure to report is a Class B Misdemeanor, which is punishable by up to 180 days in jail and a $1,000 fine. This reminder is regularly circulated to Indiana schools (a previous memo on this subject is attached).
Copyright 2021 WDRB Media. All Rights Reserved.