LOUISVILLE, Ky. (WDRB) -- Gas prices are high right now, but in Bullitt County they're literally on fire. 
The sign that typically displays gas prices at the Pilot station not far from Interstate 65 caught fire Tuesday while crews were working to remove it. A member of the Lebanon Junction Fire Department told WDRB News that a blowtorch crews were using ignited the old plastics.  
You could see the flames and smoke for miles off the interstate, and people were quick to make memes using the burnt sign and share them on social media.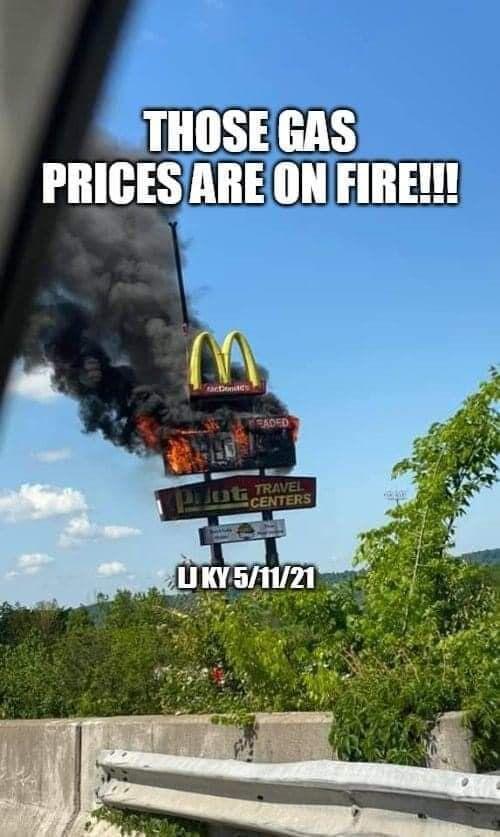 Lebanon Junction firefighters happened to be in the parking lot when the fire broke out, and it took them about 45 minutes to extinguish it. Southeast Bullitt Fire also assisted.  
Assistant Chief Will Brown and Sgt. James Erdbrink with the Lebanon Junction Fire Department provided WDRB News with pictures and videos. 
Copyright 2021. WDRB News. All rights reserved.