GEORGETOWN, Ind. (WDRB) -- The Georgetown Police chief is locked out of his own department, and residents don't know why he's in trouble.
But it's not just the chief. The town suspended half of its police force.
"These guys live in our community," said James Howell, who lives in downtown Georgetown. "They hand out candy on Halloween in our subdivisions."
The small police force is the talk of the town. Howell has questions after town council put Chief Denny Kunkel and Sgt. Charlie Morgan on paid administrative leave.
"That just cut our police force in half," Howell said. "We're halfway unprotected in this area. So it's kind of alarming."
Town leaders said the officers are suspended because of allegations of misconduct, but they won't share many more details than that, like the nature of the allegations, what prompted the investigation or when it started are unknown.
"They're not telling us anything," Howell said.
The town council president said the officers' badges were taken but not their weapons.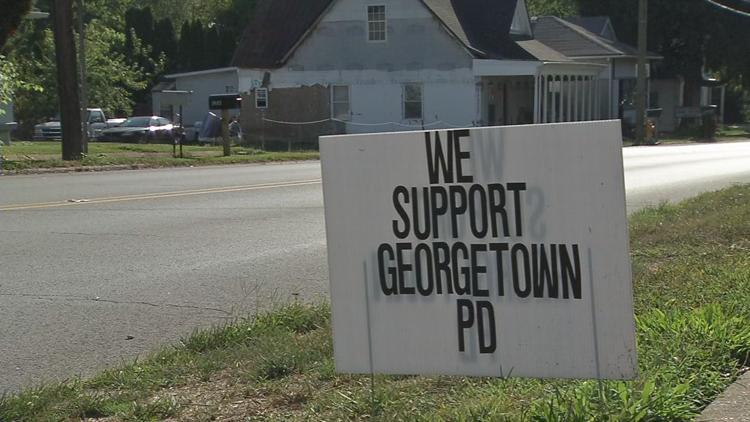 Sam Gabbert, who lives in Georgetown, said it's hard to find any answers in the town.
"We could be much more informed in the city of Georgetown than what we are," Gabbert said. "You wish you had more info, more city info, but you don't have it."
Now, with only two officers on duty, Floyd County deputies are on backup.
Howell worries it's just another step to dissolve the town's force altogether.
"I just want the police department to know I support them," he said. "I hope the two officers that are suspended find answers soon. We care about you guys and just hope this is resolved."
Related Stories:
Copyright 2019 WDRB Media. All Rights Reserved.