NEW CASTLE, Ky. (WDRB) -- A Kentucky teenager walked across the stage Friday night, but a diploma wasn't the only thing he got.
He got a huge surprise from his brother.
Trea Banta graduated from Henry County High School, which is a huge milestone, but there was someone very important to him missing from the crowd.
Trea's father died last year, and Friday night, his brother, who is in the Marines, made sure to show up for his big night.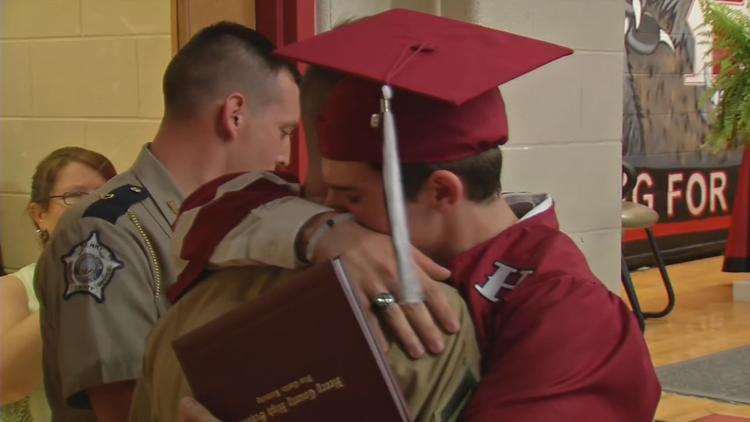 "Earlier in 2018, I lost my dad to a car accident and ... that was really hard," Trea said. "My brother, my family and my friends were really supportive over that. I've never felt so supported in my life than I have at this moment."
This is the first time Trea has seen his brother in a year. He's stationed in San Diego and doesn't have to go back until May 29.
Copyright 2019 WDRB Media. All Rights Reserved.