FLOYD COUNTY, Ind. (WDRB) -- A busy southern Indiana highway is sinking, cracking and crumbling into the Ohio River.
WDRB News reported flooding on Highway 111 around Horseshoe Casino in February 2018. Cracks in the road grew bigger every day. The guardrail ripped from the side of the road and began to sink into the Ohio River. Some cracks measured more than 6 feet deep.
Road crews came in with a $5 million road project, which was partly covered by FEMA. They stabilized the slides in the road, but a year later, the road started to crumble again where the work had stopped.
Viewers contacted WDRB News with concerns for driver's safety. Officials with the Indiana Department of Transportation said a $500,000 project will start next week to continue to stabilize the road. Lanes will be shifted, but no lanes should close.
"There will be some archaeology work done first before contractors start," INDOT Media Relations Director Natalie Garrett said. "They will use some steel rods and put them into the side of the hill there. Those will be stabilized with concrete."
Construction will last about a month, depending on weather.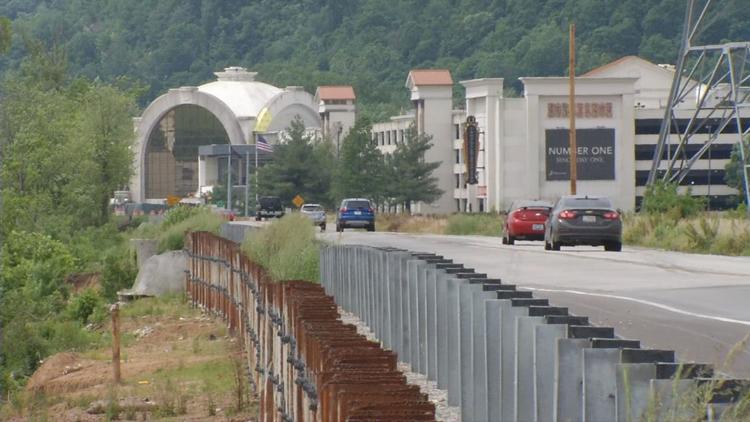 INDOT officials said the long-term plan is to eventually move the road into the neighboring field, but the project won't start until 2024.
Horseshoe Casino officials told WDRB in a statement the casino will remain open. 
"As road work continues on HWY 111, there is still two-way traffic and we are operational and performing business as usual. We are in regular contact with INDOT in regards to the work that is in progress, and we appreciate their constant attention to this matter."
Related Stories:
Copyright 2019 WDRB Media. All Rights Reserved.