MADISON, Ind. (WDRB) -- Along Madison's picturesque stretch of the Ohio River, there's a 1.5-mile walkway with benches, a gazebo and plenty of sweeping views. But soon, JD Webster said the the Madison Riverfront Development Commission could help install a new feature that he believes will attract both locals and visitors.
"We're calling it the crown jewel of our famed 1.5-mile walkway," said Webster, who serves on the commission. "They're going to see something that you do not see anywhere else in our, I would say, state and, you know, surrounding states."
Webster said the city is inching closer to building a super overlook on the Ohio River just a short walk from the heart of Madison's thriving downtown. The new structure would replace a dated platform that's there now.

Both he and Mayor Bob Courtney are excited about the progress that's been made so far.
"We are the crown jewel of the Midwest along the Ohio River," Courtney said.
The two leaders said the new overlook will serve as a great judge's stand during the Madison Regatta, the city's annual summertime hydroplane boat race. They also said the double-decker, 6,000-square-foot venue will serve as so much more.

"It would serve as a multi-purpose venue for all the other weeks throughout the year, whether it's someone who wants to host their wedding there, wedding photos, festivals, concerts, fundraisers," Webster said. "Again, you think of it, you name it. Or just daily use."
The overlook will cost about $1.5 million. The commission has already raised about one-third of that, which is enough to break ground on the overlook next summer. However, it's still seeking out the rest.
Webster and Courtney are hoping for more private donations, and the mayor said city council approved asking the state for some grant money just last week.
"We think that it's a good candidate for it because of all the different attributes that it follows," he said.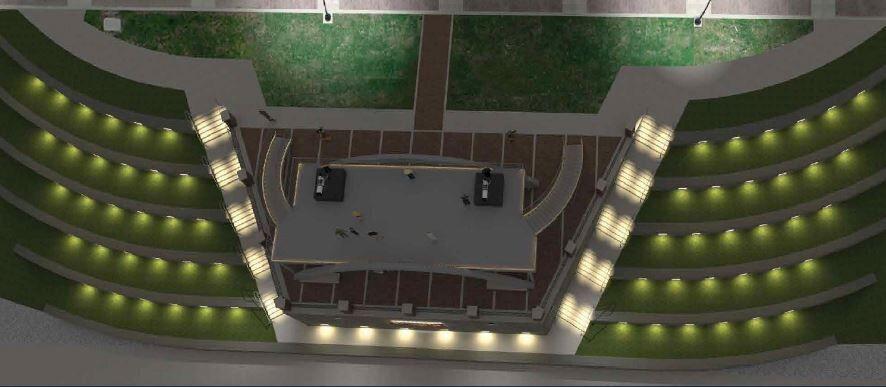 If all goes as planned, they hope to cut the ribbon in 2022 on the overlook they feel will be a new focal point in Madison.
Webster said anyone who'd like to help in the effort to fund the project can reach out to him at john.webster@dnvgl.com or on the commission's website.
Copyright 2020 WDRB Media. All Rights Reserved.