LOUISVILLE, Ky. (WDRB) -- Jefferson County Public Schools shared more information Tuesday on its plan to return to in-person instruction ahead of its phased reopening March 17. 
With all schools using the same hybrid model schedule, students will have two days of in-person instruction and three days of virtual learning. Students who decided against returning to in-person instruction will remain on NTI.
Starting March 17, kindergarten through second grade students will begin the hybrid learning plan, followed by third through fifth grade students on March 18.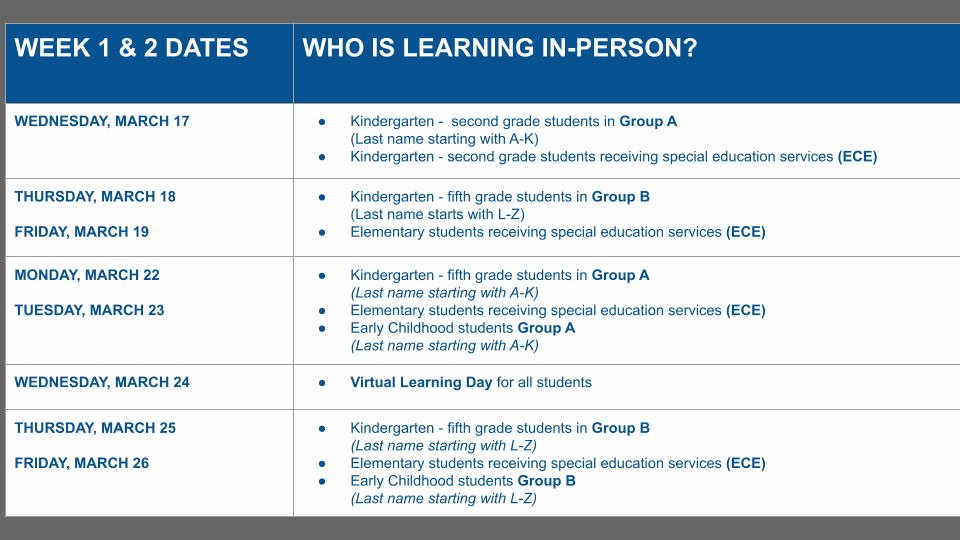 Early childhood learners begin their hybrid plan March 22.
Middle and high school students start their hybrid learning plan after spring break, on April 5.
Students will be divided into two groups based on last name. Last names A through K will be in school on Mondays and Tuesdays while students with last names L through Z will attend school in person on Thursdays and Fridays.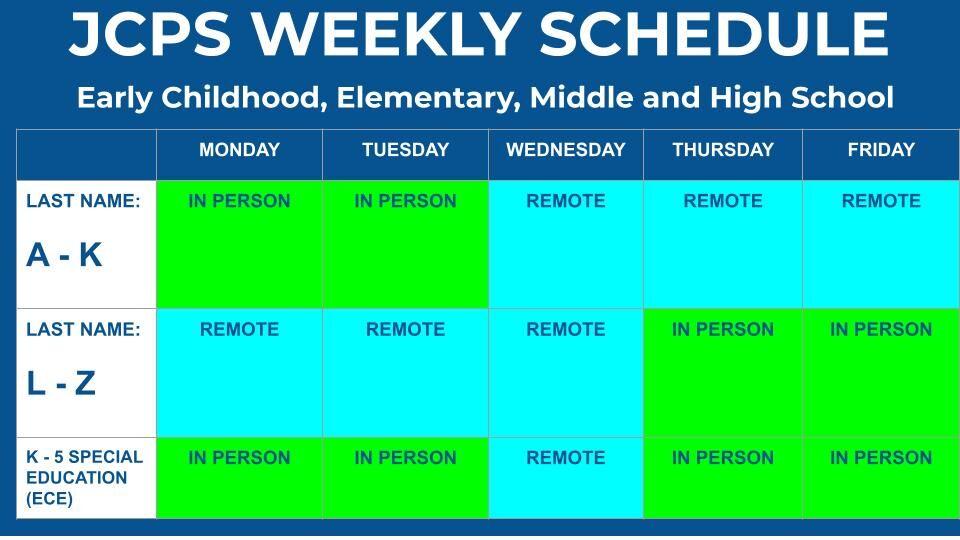 All students will learn virtually on Wednesdays.
Students in Special Education are able to chose two or four days of in-person instruction.
Related Stories:
Copyright 2021 WDRB Media. All Rights Reserved.