LOUISVILLE, Ky. (WDRB) -- Jefferson County voters will likely have access to 20 polling locations on Election Day, Nov. 3, but they also can cast ballots early at four of those locations.
Early voting, from Oct. 13 to Nov. 2, will be available at the Kentucky Exposition Center, Kentucky Center for African American Heritage, KFC Yum! Center and the Louisville Marriott East.
"Please understand the importance of voting early during the 3 weeks prior to Election Day," Jefferson County Clerk Bobbie Holsclaw said.
Mail-in voting and early voting will help shorten lines on Election Day, she said.
Holsclaw said setting up a vote center takes a lot of time and resources, in part because of the county's size and government complexity.
The county's legislative, metro council and congressional districts, along with small cities, generate 1,520 ballot styles, and each vote center must have about 700,000 ballots, voting machines, booths, vote rosters and staff.
Early voting locations will allow voters to cast ballots from 8:30 a.m. to 4:30 p.m. Mondays through Saturdays and on Election Day from 6 a.m. to 6 p.m. Each of the four locations will have free parking:
Kentucky Exposition Center, 937 Phillips Lane, Fairgrounds North Wing
Kentucky Center for African American Heritage, 1701 W. Muhammad Ali Blvd.
KFC Yum! Center foyer, Main and Second streets
Louisville Marriott East, 1903 Embassy Square Blvd., Commonwealth Ballroom.
Absentee ballots: Can be dropped off at any early voting location during voting hours. Absentee ballots can already be dropped off weekdays from 8:30 a.m. to 4:30 p.m. at the Jefferson County Clerk's Office Election Center, through Nov. 2, in the Edison Building, at 701 W. Ormsby Ave.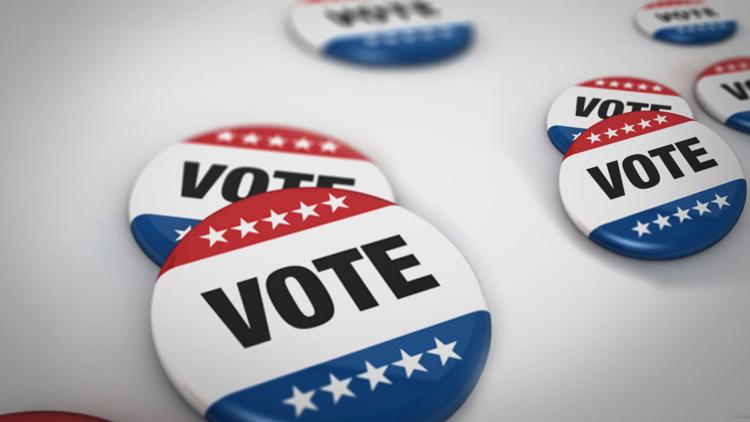 Election Day only voting locations: (Pending state approval) 
Ballard High School, 6000 Brownsboro Road
Carter Duvalle Elementary School, 3600 Bohne Ave.
Crosby Middle School, 303 Gatehouse Lane
Fairdale High School, 1001 Fairdale Road
Fern Creek High School, 9115 Fern Creek Road
Iroquois High School, 4615 Taylor Blvd.
Jeffersontown High School, 9600 Old Six Mile Lane
Meyzeek Middle School, 828 S. Jackson St.
Seneca High School, 3510 Goldsmith Lane
Shawnee High School, 4001 Herman St.
Southern High School, 8620 Preston Highway
St. Matthews Community Center, 310 Ten Pin Lane
Thomas Jefferson Middle School, 1501 Rangeland Road
Valley High School, 10200 Dixie Highway
Waggener High School, 330 S. Hubbards Lane
Western High School, 2501 Rockford Lane
Transportation: The Transit Authority of River City will offer free rides countywide and free shuttles to the Kentucky Expo Center on Nov. 3. The shuttles will leave from the Tenth & Broadway Union Station location.
Register to vote: The deadline is 4 p.m. Monday. You can register at govoteky.com.
Submit a request for a mail-in absentee ballot: Visit govoteky.com. The deadline to submit a request is 11:59 p.m. Oct. 9.
For more information, visit the Jefferson County Clerk's Office webpage or download this document.
Copyright 2020 WDRB Media. All Rights Reserved.