LOUISVILLE, Ky. (WDRB) - A 9-year-old Louisville boy who is in the fight of his life is receiving an outpouring of support that's nothing short of amazing.
Carter Willett was diagnosed with Ewing Sarcoma, a type of bone cancer, in the fall of 2018. 
"When he was 5-months-old, he had just a little bump, said Carter's mother, Kimberly Willett. "The pediatrician said, 'Well, it doesn't feel like anything. If it gets bigger or bothers him, just let us know.'"
The lump grew, and tests confirmed it had turned into cancer over the span of eight years.
For his 10th birthday, Carter recently told his parents he wanted people to send him cards. Since the plea went out on social media, the family has received more than 700 cards, some from several states away, and dozens of packages and gifts.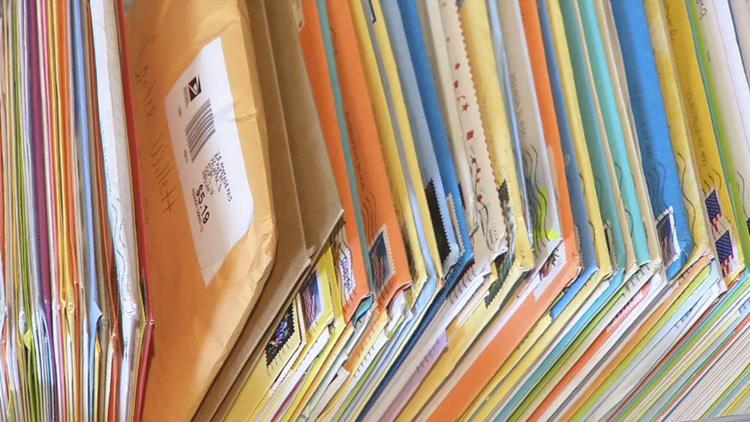 "Just so much love from complete strangers that you've never met," Kimberly Willett said as she sorted through several bins, none of which had been opened yet. "We're waiting until his birthday … but it will take longer." She laughed. 
For the past year, much of the family's time has been in the hospital and dealing with chemotherapy treatments. The hospital stays have taken Carter away from his love of karate and video games, but the family did get a special visitor on Christmas Eve. 
"Jennifer Lawrence stopped by to talk to the kids and she took a photo with Carter," Kimberly Willett said.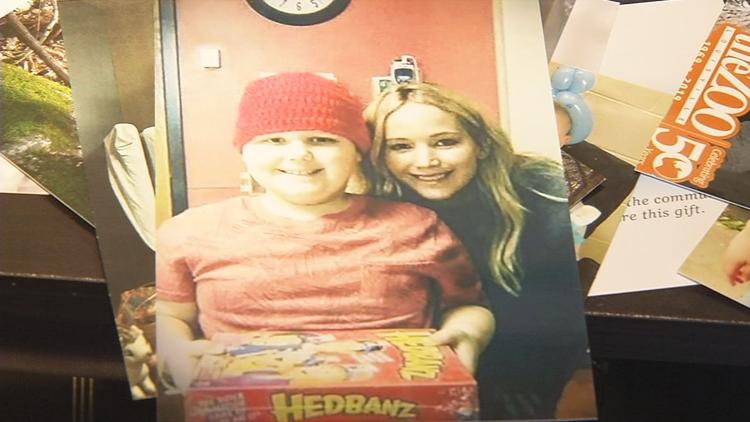 The family isn't out of the woods just yet, but they're close. In the next three weeks, there will be another hospital stay, more chemo and more scans.
"Then, hopefully, we will be completely finished," Kimberly Willett said.
In the meantime, the family said Carter will have a lot of reading to do.
Correction: This story has been updated to include the Willett family's correct address. Copyright 2019 WDRB Media. All Rights Reserved.