LOUISVILLE, Ky. (WDRB) -- The upcoming competency hearing for the man accused of raping an eight-year-old in a 2019 attack in Louisville will be open to the public, the media and the victim's family members.
Jefferson Circuit Court Judge Annie O'Connell made that decision Wednesday after a hearing in which Madden's attorney argued to close the hearing to protect his client's medical information.
Madden, who has a record of mental illness and has repeatedly been found incompetent to stand trial after past felony arrests, is accused of raping and fracturing the skull of an 8-year-old girl in the Aug. 2019 attack in Louisville's California neighborhood. The case has gained statewide attention as it exposed a problem with Kentucky law.
While Madden has had several cases dismissed due to incompetency, he also hasn't met Kentucky's criteria for involuntary hospitalization, meaning he has repeatedly walked free, dodging both prison time and mental health treatment.
Judge O'Connell is one of the judges who has ruled Madden incompetent in the past and did so most recently in February 2019 in a sexual assault case where he was accused of biting a woman's face. Wednesday, in response to the motion to close the upcoming competency hearing, O'Connell said many facts about Madden's medical history are already publicly known.
"I do find that the public's interest in this court proceeding outweighs the defendant's interest in privacy to the medical information that will be discussed during the hearing," she ruled.
Madden's attorney, Steven Harris, had argued in a motion that prosecutors had not demonstrated a legitimate reason why the public or media should be able to view the proceedings.
"The medical information that will be discussed during this hearing is not information a reasonable person would want widely discussed, publicized, and/or repeated for the public to hear," Harris wrote.
During the Wednesday hearing, Assistant Commonwealth's Attorney Chris Foster asked the judge to deny the motion. She argued Harris' motion was based on case law that compared like "apples and oranges" to the Madden case. She also argued that it didn't meet Kentucky's legal threshold to close a competency hearing.
"Why is this case different? What makes this case different than any competency hearing in Jefferson County and the need for the courtroom to be closed?" Foster argued. "I'm not hearing anything special about this particular case."
After Judge O'Connell ruled the competency hearing open, she confirmed it will happen Feb. 4-5.
At the competency hearing, O'Connell will hear from witnesses and determine whether Madden remains incompetent or whether his mental competency should be retested.
If, after a second examination, Madden still has not regained competency, it is a distinct possibility he will again walk free.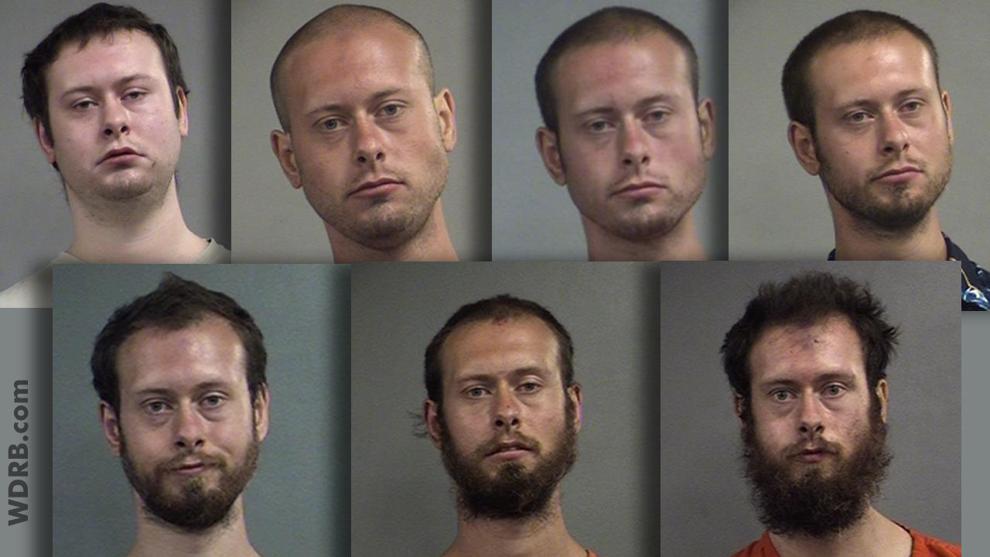 Madden's case is a nightmare for prosecutors because, in the past, he hasn't met Kentucky's criteria for involuntary hospitalization, a law that says, in part, people can only be held against their will if they benefit from treatment, even if they are mentally ill and considered dangerous.
WDRB News highlighted the law's shortcomings after Madden was arrested in August 2019, pointing out that while he has been arrested multiple times over the years, he continues to be released from jail and hospitals.
The problem is that one set of laws determines whether someone is competent to stand trial, while another addresses whether that person can be involuntarily hospitalized.
Judges in Kentucky must decide, based on psychiatric evaluations, whether a defendant can understand the charges against him and participate in his defense. If not, the defendant's charges are dropped and prosecutors then file paperwork to have the defendant hospitalized for treatment.
However, there are three separate criteria determining whether a mentally ill patient can be involuntarily hospitalized:
•   The person must be deemed a danger to himself or others
•   The person is expected to benefit from treatment
•   Hospitalization is the least restrictive treatment available
If any one of those criteria is not met, at any time during treatment, the hospital is required by law to release the person. Because of that law, prosecutors say some defendants, like Madden, are sometimes released within hours and without receiving proper mental help.
It is not publicly known which criteria Madden hasn't met when he's been released in the past.
After he was released in February 2019, Madden was arrested again in May for breaking into a business. But a judge dismissed that case because of the same competency concerns, and recommended Madden be hospitalized instead.
And, again, he was quickly released, starting the cycle anew. Less than 24 hours later, Madden was accused in the rape and assault of the 8-year-old girl, who was playing in her backyard in the 1700 block of Hale Avenue, near Dixie Highway.  
He is currently charged with rape, assault and robbery and lodged in Metro Corrections on a $1 million bond. A not guilty plea has been entered on his behalf.
Copyright 2021 WDRB Media. All Rights Reserved.