LOUISVILLE, Ky. (WDRB) -- Louisville plans to close its vaccination site at Broadbent Arena next month, even as it opens another mass vaccination site.
It's part of a significant change in tactics for the city's vaccination plans.
UofL Health will open Kentucky's largest regional vaccination site in the parking lot outside of Cardinal Stadium next month. That's just a 1-mile walk from Broadbent Arena, where Lou Vax has been operating for months. 
The close proximity of the two locations means that the Broadbent Arena site will close and Lou Vax will go mobile.
Lou Vax will give its last initial shots on Friday, April 9. The site will stay open through the end of April.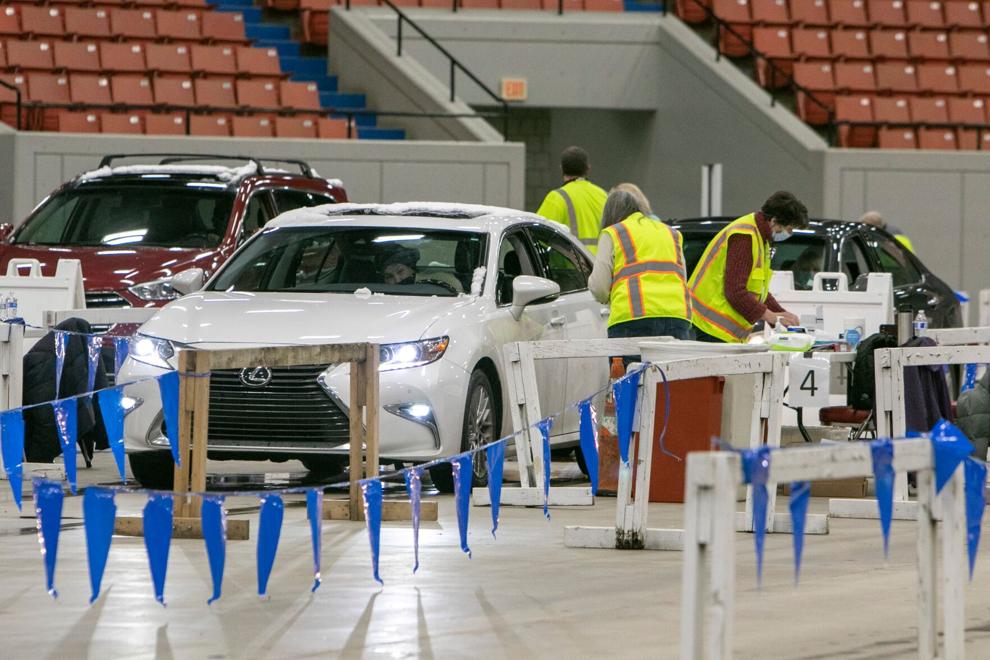 Officials say anyone who receives his or her first shot at the arena will get their second there.
As operations wind down at Broadbent Arena, the Lou Vax mobile program, which has already had some events, will ramp up.
The program will travel to different parts of Louisville.
"This is going to allow us to target resources to communities where there's significant numbers of people who can't easily get to Broadbent or Cardinal Stadium," said Louisville Mayor Greg Fischer. "So Lou Vax mobile is a significant part of our ongoing work to ensure equity in vaccine distribution."
Beginning on Wednesday, March 31, UofL Health will start taking appointments for operations at Cardinal Stadium.
Officials say anyone 16 and older will be able to make an appointment as Kentucky Gov. Andy Beshear is opening up vaccine eligibility in April. The site will likely only have the Pfizer vaccine initially, then have the Johnson & Johnson single dose shot near the end of operations.
The operation will open April 12 and is expected to administer 4,000 to 5,000 shots daily to Louisville residents, as well as people from other parts of the state.
Copyright 2021 by WDRB Media. All rights reserved.