LOUISVILLE, Ky. (WDRB) -- There's been a lot of conversations around athletes' mental health lately, especially after Simone Biles spoke about her own struggles during the Olympics.
A Louisville woman has already been working on a way to help that issue.
"I think this is something other mental health apps aren't covering," said Maya McClendon. 
McClendon, through her company The Sports Metaphor, is developing Timeout, an app meant to address athlete mental health.
It's something McClendon understands firsthand, as a former volleyball player for both University of Louisville and Arizona State University.
"I got a call one day, horrible news that one of my teammates died by suicide, and that really changed my life," McClendon said. 
It sent the psychology major on a new path.
"Talking to friends, talking to teammates, my sister who still plays volleyball," said McClendon. "There's just too big of a need for me to not, you know, take the initiative so I was like if I don't do it who else will? So that's really what sparked it." 
The app will give teams and athletes a way to track and improve their mental health with personalized, therapy-based exercises.
McClendon hopes it can prevent losses like the one she experienced.
"Our mission is to save athlete lives. There's absolutely no reason why we should be losing athletes, while they're playing the sport that they love, pursuing opportunities that are meant to be joyful and and come from play," McClendon said. "So first and foremost save athlete lives. But the second, you know, create an experience that's made by athletes for athletes. To be able to encourage empathy, vulnerability, and really just empowerment to take the initiative to take care of their mental health themselves." 
McClendon's app was one of six start-up companies chosen for the Community Foundation of Louisville's 2021 Vogt Invention & Innovation Awards. Recipients each get $25,000 in grant funding, participate in a ten-week education program, mentoring and more.
The Community Foundation award program aims to strengthen Louisville's economy by supporting innovative startups and inspiring entrepreneurship.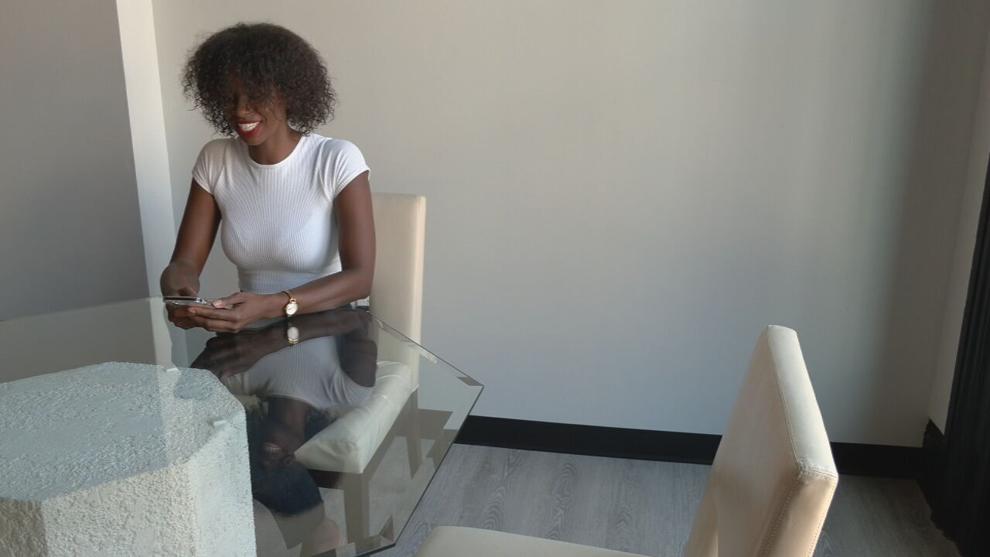 "I did not receive a formal education in business," said McClendon. "So, having the right mentors to be able to take my idea and the beginning of a product and turn it into reality is game changing." 
Not only learning from established professionals, but the other recipients in the same spot as her, to get her idea from demos to the real deal.
"I truly believe we'll continue to build the entrepreneurial ecosystem here in Louisville. I'm so excited and I'm really happy to continue with the program," she said.
Recognition from the foundation and its support through the program is going a long way to get Timeout started.
The public conversation currently happening around athletes' mental health is helping, too.
"The global conversation has accelerated and further validated my idea to individuals who may not be familiar within the athlete experience which which really does help in terms of our support," McClendon said. 
Growing an idea rooted in grief hasn't always been easy, but McClendon is excited to see what good it will bring.
"Every day I just, you know, I remember the mission, I remember, why are we doing this, and if it saves even one athlete life, it's worth investing in," said McClendon. "It's worth pursuing. I can't wait to finally launch and show everyone what we've been working on."
McClendon hopes to fully launch Timeout early next year.
There are several weeks left in the foundation's start-up education program for recipients. On Oct. 13, a Vogt Award Demo Day will be held for networking and an opportunity for each recipient to present their innovations. 
The other recipients outside McClendon's The Sports Metaphor, LLC are as follows: Symba, Gluconfidence, blackuxlabs, Legal Gantt and Yornest.
Copyright 2021 WDRB Media. All Rights Reserved.