LOUISVILLE, Ky. (WDRB) -- More than 53 million people are expected to hit the air and the roads over the next five days in what could be the busiest travel season in 16 years.
Monday evening there was a long line of cars picking up and dropping off passengers at Louisville Muhammad Ali International Airport.
"From last Friday to next Monday, the Monday after Thanksgiving, we're expecting more than 120,000 scheduled seats, which is quite a bit, especially when you look at where we have been over the past year," said airport spokesperson Natalie Chaudoin.
TSA's vaccine mandate for employees took effect Monday and with 93% in compliance, a spokesperson says it will not have an impact on holiday travel.
For those flying, airport officials are asking travelers to arrive at least 90 minutes prior to departure — even at smaller airports, and to always call ahead or double check departure times even up to the last minute.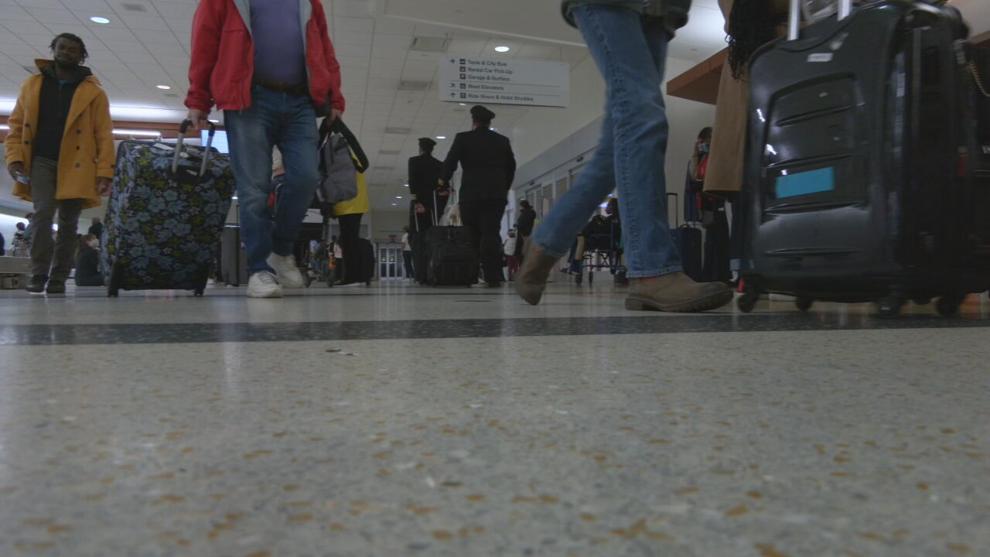 "It's really important that people are mindful of that, especially with the numbers we're expecting to see over the next few days," said Chaudoin.
WDRB News spoke with several passengers who say their travel day, so far, was good.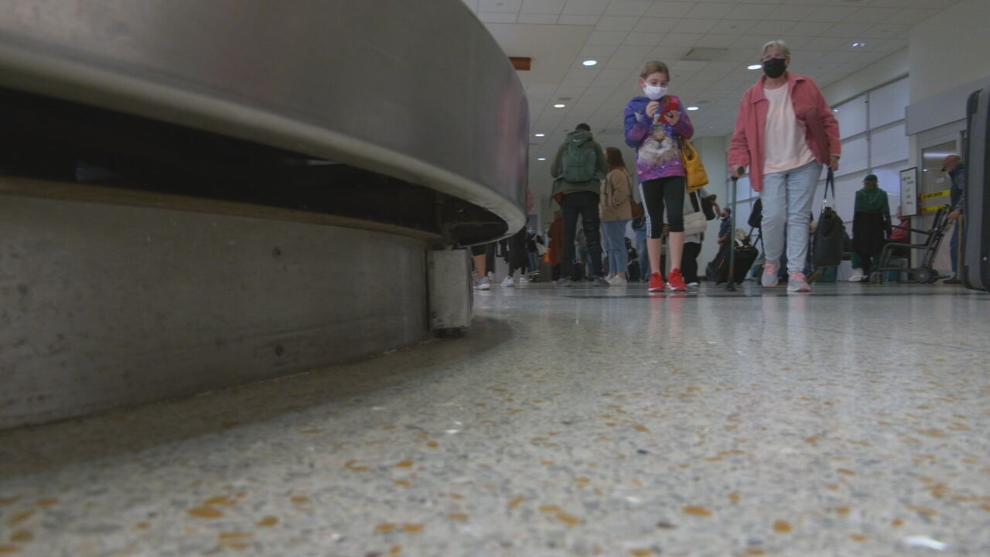 "We usually stay home for Christmas and Thanksgiving," said Evansville resident Jeanine Mummert who was flying from Houston with her husband. "It was crowded but it flowed very well. We didn't have to wait in a long line."
AAA says the vast majority of travelers though will be driving. They say about 48 million people will be on the roads going places this week.
And while there will be plenty of traffic and frustrations, AAA says this is the busiest travel season seen in 16 years -- and that's a good sign.
"When we look at the total travel numbers that close to 54 million people travelling, that is up 13% over 2020 and it brings us back to pre-pandemic levels," said Lynda Lambert, spokeswoman for AAA.
AAA says if you want to avoid traffic over the next several days, leave early in the morning or late at night. They say Wednesday, between noon and 8 p.m. will be the worst time for traffic, and the same goes for Sunday.
Wednesday and Sunday are expected to be the busiest travel days of the Thanksgiving holiday.
With busy airports and bumper to bumper traffic on the roads, officials are asking travelers to have patience this holiday with those around them.
Copyright 2021 WDRB Media. All Rights Reserved