LOUISVILLE, Ky. (WDRB) -- Rain and flooding canceled concerts at Champions Park last fall, but there is a new home for Louder than Life and Bourbon and Beyond, along with a new country music festival.
A star-studded list of country music stars, including Luke Bryan, Keith Urban, Tim McGraw and Little Big Town, headline the brand new Hometown Rising Festival on Sept. 14-15.
I'm really proud to say, the new home of all three festivals will be at the Expo grounds in an area that we are designating the Highland Festival Grounds," said Danny Hayes, CEO of Danny Wimmer Presents.
Danny Wimmer Productions originally planned to hold the new Hometown Rising Bourbon and Music Festival at Champions Park. But after rain and flooding during Bourbon and Beyond forced the cancellation of Louder than Life at Champions Park, they made a deal for the new location at the Kentucky Exposition Center for all three festivals. 
The festivals will take place over three consecutive weekends in September.
Organizers say a general admission pass is available for all three festivals at a cost of $229.50 per person. It's called the "Trifesta Pass."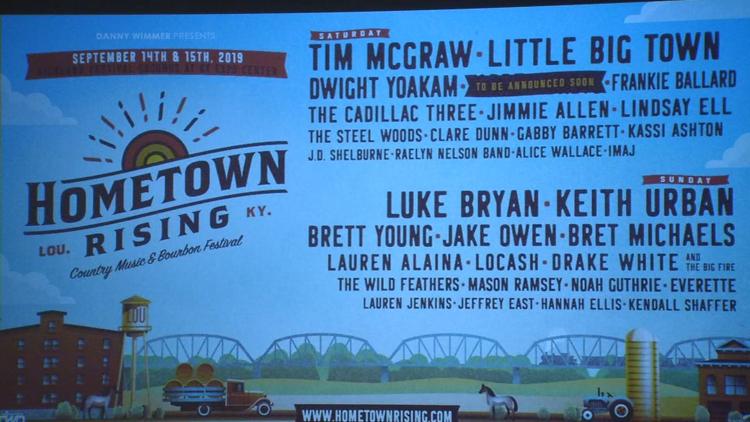 "That pass for one price will get you into all three festivals, but what's really exciting about it is it's transferable, meaning a family in Louisville can buy a Trifesta pass, and some can go to one, and some can go to the other, and some can go to the third, therefore making the entire festival experience hopefully more affordable to many more people."
Tourism officials say this is huge for the city of Louisville. They say the three music festivals will be the largest driver of Louisville leisure tourism business, right behind the Kentucky Derby. 
"This is an amazing lineup, and to think about that kicking off three weekends of incredible food, music and bourbon is something nobody else can do," Mayor Greg Fischer said.
The inaugural Hometown Rising country music + bourbon is showing you country with a lineup featuring @thetimmcgraw, @lukebryanonline, @littlebigtown, @keithurban, and MANY more. Tickets are on sale Friday, February 15 at 12pm EST🙌https://t.co/dsLkGFq9qF pic.twitter.com/lJovumkTWx

— Hometown Rising (@hometownrising) February 12, 2019
Kentucky country singer JD Shelburne will also be on stage at the festival and said he's excited to be at the event with some of the big country names.
Tickets for Hometown Rising will go on sale at noon Friday.
One-day ticket prices are available for $69.50 plus fees, $79.50 plus fees and $90 plus fees. General admission for both days are available for $99.50 plus fees to $179.50 plus fees.
VIP and top shelf VIP admission tickets are also available. For information and pricing, CLICK HERE.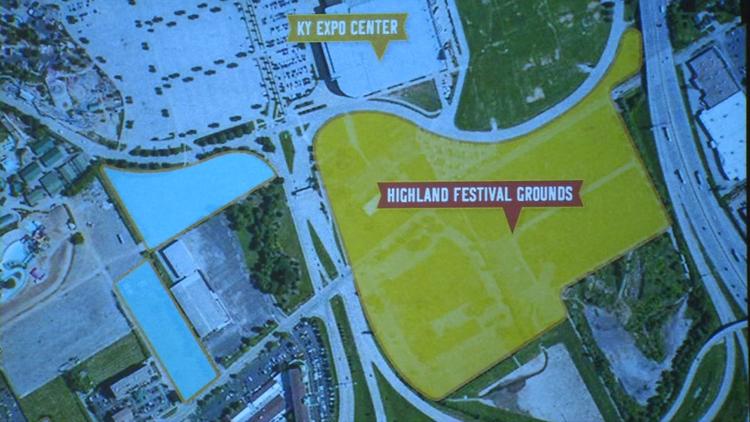 "We're in nine other cities around the country," Hayes said. "This is the only city that we have two, let alone three festivals in a row."
Click here for more information about the festival.
Copyright 2019 WDRB Media. All Rights Reserved.