LOUISVILLE, Ky. (WDRB) -- After a seemingly hopeful drop in prices late last year, builders said the cost of lumber has shot back up.
Billy Doelker, the owner of Key Homes in Buckner, Kentucky, said lumber prices have fluctuated dramatically since the start of the COVID-19 pandemic. 
"Lumber has kind of gone through a couple cycles over the past two years," he said. "We went from being very affordable with a high demand in housing to where lumber spiked in the middle of last year. It really came down dramatically toward the end of 2021 but it seemed like as soon as we turned the page to 2022, it has escalated almost even higher than where it was at the same point last year."
Doelker said the dramatic increase has caused some of his material costs to rise about 700%.
"You get worried about the consumer ultimately being able to afford the home, and I think that's part of what's happened, and it's forcing some people to rent rather than buy," he said. 
Working as an operations manager in Clarksville, Tom Jarnagin said EAC Fence has also seen a spike in prices. He said he has a good amount of lumber on-hand, but heading into a peak spring season, he typically would have more.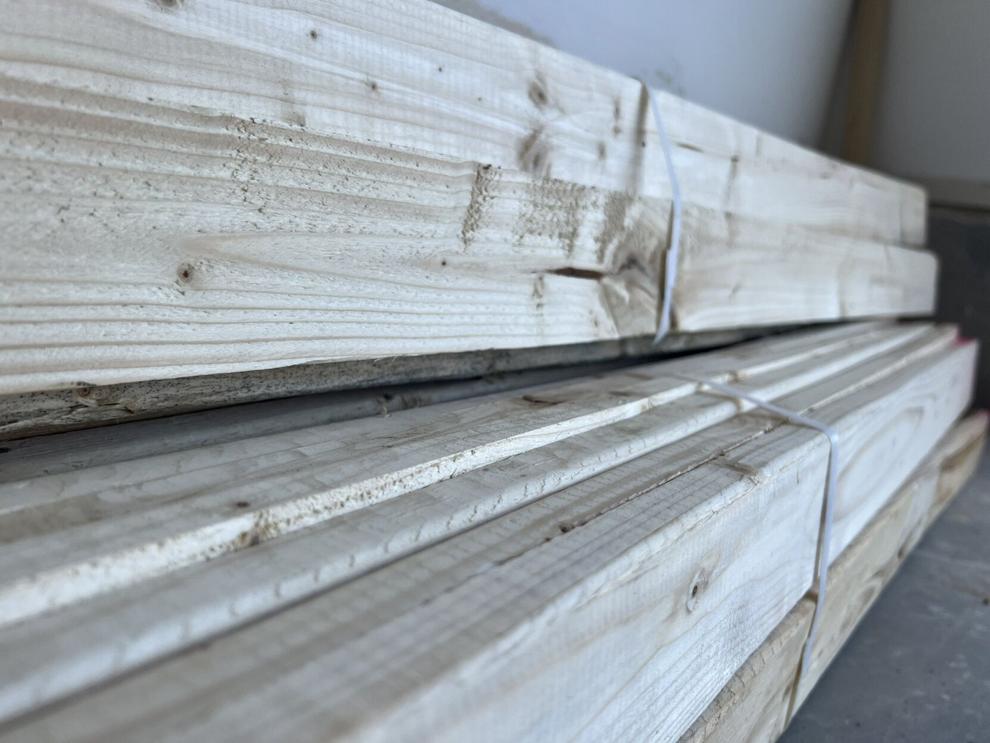 "Right now, we're holding our quotes for five days because we don't know what one truckload of lumber is going to do to the next," Jarnagin said. 
In addition to lumber, Jarnagin said vinyl, a pricier fencing alternative, has become even more expensive. 
"We definitely worry — especially with the way everything is going on in the world right now with gas prices, the war — people are probably going to get scared," he said. "People are definitely getting a little bit of sticker shock."
The builders attribute the higher prices to several factors, including tariffs, trucking protests and rising oil prices.
"I also think there's a huge labor issue," Doelker said. "The labor market is so tight right now in a lot of different areas that a lot of the manufactures and sawmills, I think, are struggling to get the help they need."
Despite the price hike, the builders said demand has remained steady. 
"Demand has remained high and that is largely due to just how underbuilt our Louisville area is," Doelker said. "The consumer doesn't like it. Nobody wants to spend an extra $20,000 to 25,000 on one of these houses for their lumber, but their choices are limited. It's definitely come with some heartache from the consumer standpoint."
"Luckily for us, as long as people keep having kids and keep buying dogs, they're going to need fences," Jarnagin said. 
While both said they would like to see prices fall again for the consumers sake, Doelker and Jarnagin said it's likely prices will remain high for a while. 
Copyright 2022 WDRB Media. All Rights Reserved.