LOUISVILLE, Ky. (WDRB) -- Metro Councilwoman Barbara Sexton Smith called out Mayor Greg Fischer for proposing to sharply cut funding for the Belle of Louisville steamboat.
Sexton Smith, D-4, who is not seeking reelection this year, criticized the mayor for a budget proposal that would provide just $28,000 for the Belle this year, down from more than $500,000 the city usually pays.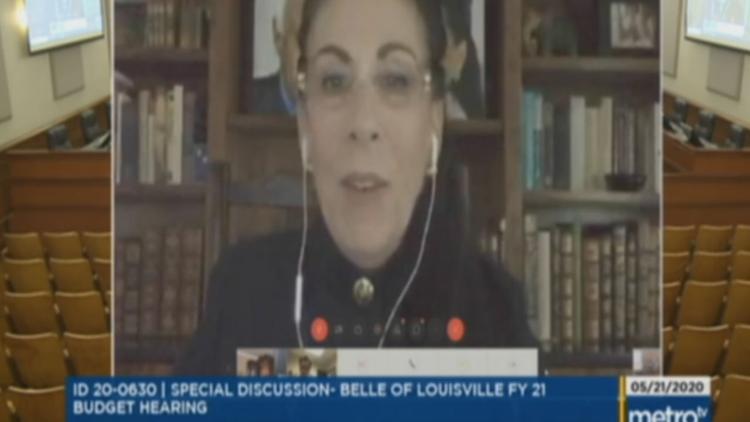 "Is the Council going to sink the Belle?" Sexton Smith asked. "Of course not. The Belle was an attempted sinking before she ever got to us today. In my opinion. And, if anyone thinks that is strong language, I'm intending it to be."
Meanwhile, Belle of Louisville CEO Krista Snider said that if the city fails to provide $700,000 for an inspection, the steamer, which has been in operation for more than a century, will lose its certification — and it would be very difficult to get back.
Snider said that if Metro Council provides the money now, it may not have to do so in the future, as Belle officials plan to go after donations more aggressively and to hold more events to generate revenue.
"The bottom line is just giving people better experiences, and making this an entertainment option that locals and tourists alike want to experience," she said.
Budget committee members all agree the Belle must survive, but they've asked Snider to come up with a best- and worst-case scenario of just how much operating money she needs to get by.
The mayor's office could not be immediately reached for comment.
Related Stories:
Copyright 2020 WDRB Media. All Rights Reserved.