LOUISVILLE, Ky. (WDRB) -- It's a parent's nightmare. On a quiet Tuesday afternoon, a knock at the door changed everything for one Louisville woman.
Denise Mannion was terrified when she learned her 13-year-old son had been held at gunpoint inside a local restaurant.
Cellphone video shows the incident unfolding as strangers coming to the teenager's rescue. Mannion now telling WDRB her shock and concern has turned to anger and outrage.
"Ladies, who I didn't even know, came beating on my door, saying my child has been held hostage," Mannion explained.
The ladies at Mannion's door gave her one of the biggest scares of her life.
"They couldn't even really get it out, they was just like, 'Get in the car with us, get in the car.' They said the Double Dragon owner was holding him at gunpoint," she said.
By the time Mannion arrived, Metro Police were on the scene and her son had been released.
"When I first walked up, he was standing in the front with police," she said.
But a short time later, Mannion learned what had happened before she arrived.
In that video of the incident, a witness can be heard shouting, "Don't point that gun at him."
The video was taken inside the Double Dragon Restaurant near the Kroger Store on West Broadway. Police say the man holding the 13-year-old at gunpoint was Fabao Chen, who owns the restaurant.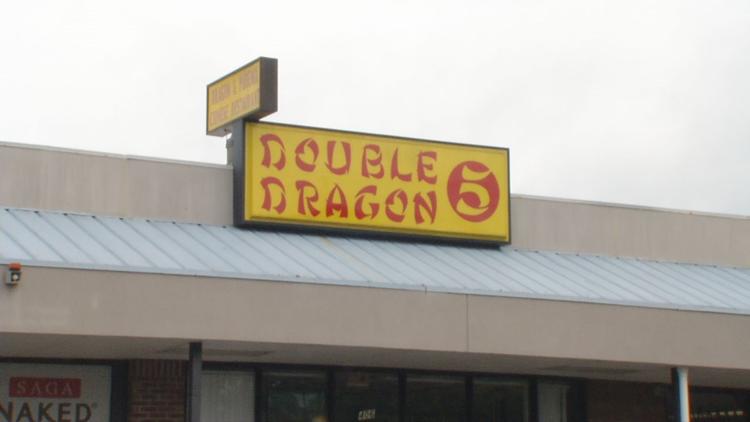 "When I seen the video, the real video, with his facial expression, that really messed me up," Mannion said.
Chen was arrested at the scene and made his first court appearance on Wednesday.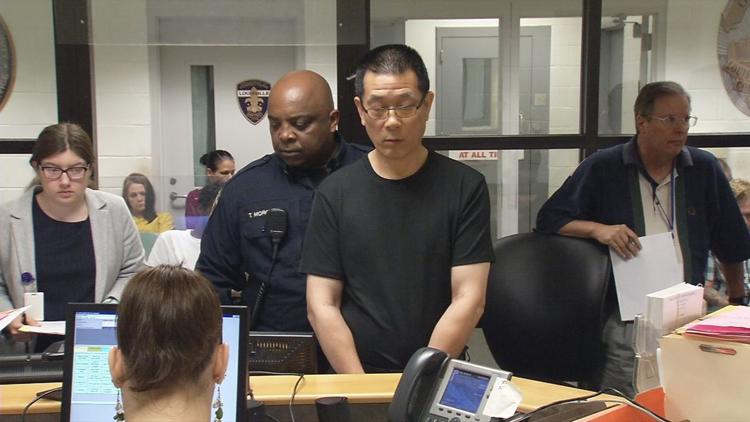 Right now, the 58-year-old restaurant owner is charged with kidnapping a minor and three counts of wanton endangerment. 
Through a translator, Chen told the court the teen broke a bottle inside his restaurant on Monday, however, Mannion disputes that claim.
"I did the research, had the school print out his attendance. He was at school Monday, and he was in The Boys and Girls Club Monday after school, so it was not him," she said.
Police say Chen confronted the teenager and his friends at the nearby Kroger gas station.  
Mannion said her son had walked to the gas station to get gas for a lawnmower. She said the teens cut grass to earn money during the summer break.
"Because we have three lawnmowers in our house, he cuts this, he cuts our grass," she said.
Meanwhile, police say the weapon recovered was a B.B. gun, Chen is still locked up at Metro Corrections and his business remains closed, but Mannion said her son is still hurting.
"Not only him, but no one is really getting sleep around here," she said.
Chen was back in court on Friday morning.  A judge lowered his bond to $20,000 cash.
Related:
Copyright 2019 WDRB Media. All rights reserved.