LOUISVILLE, Ky. (WDRB) -- A Louisville murder has become a mission of hope providing friends and family of the man who died an opportunity to get off the streets.
Darryl King Jr. made a plea for help just hours before he was gunned down in Iroquois Park on April 4. The 26-year-old father of two reached out to Rev. Dr. Kevin Cosby, the pastor of Saint Stephen Church and President of Simmons College of Kentucky.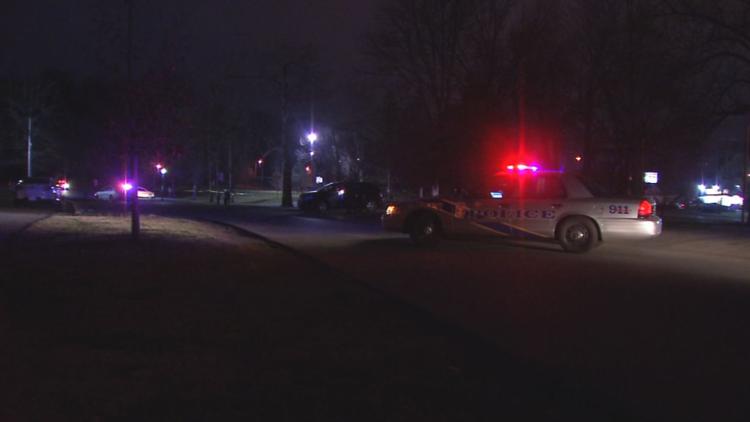 Cosby says Friday as he looked across the hurting faces of King's loved ones he was prompted to announce a scholarship to Simmons in King's honor.
"I used their language," Cosby said. "I said, 'If you are street kids, you've been on the streets and you're tired of the street, you come up. We're going to try to enroll you and get you in college."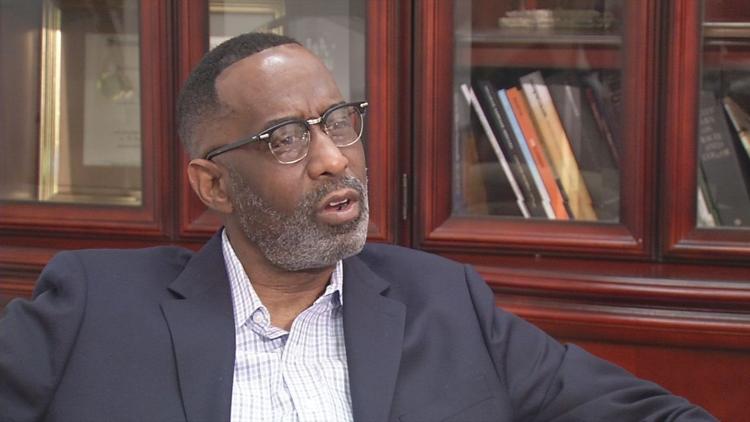 Video from the service at Saint Stephen Church shows a line of young men waiting to write down their names, addresses and phone numbers.
"Forty of the most disadvantaged of the disadvantaged. Those who live in the margins, those who live in the shadows," Cosby said. "It was almost like they were saying as they passed the casket, 'Darryl, thank you. We're going to move beyond this casket.'"
The congregation raised about $6,000 in support that day, in a way Cosby said he's never seen before.
"Someone in a pew said, 'Let's take up some money. I've got a hat, let's pass it," Cosby said. "There was a spontaneous eruption of generosity."
The President and Pastor is now asking churches across the city to adopt these students under the Simmons Justice Project. It is designed to enlist the help of faith-based organizations, families and social clubs to help young adults in West Louisville meet their needs, be it for food, housing, tutoring, mentorship, finances or social connections. The participating students must live in one of the city's poorest zip codes, be willing to pursue a GED or a college education at Simmons, meet regularly with their sponsors and maintain a 2.5 GPA as a full-time student.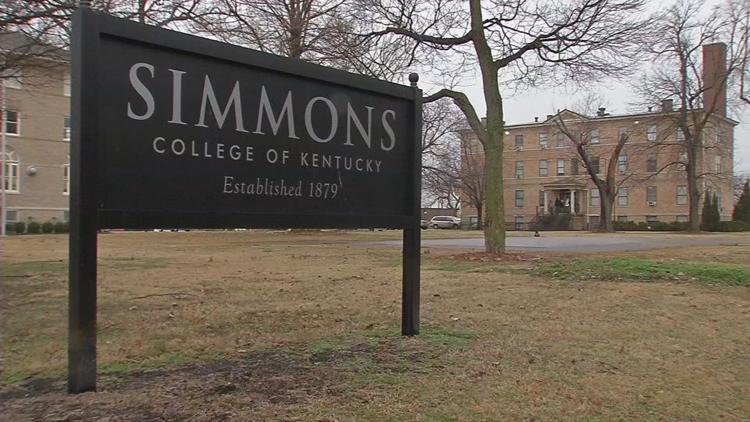 "Quite often, many of our mission strategies is to fly over the mission field in your own community to spend millions of dollars in mission fields in other communities," Cosby said. "I'm not saying we should not have a global mindset, but I think we should first start in our own back yard where we are one of the most segregated cities and impoverished cities in America."
Simmons Sophomore Dwayne Freeman says it's the wrap-around care at Simmons that changed his life.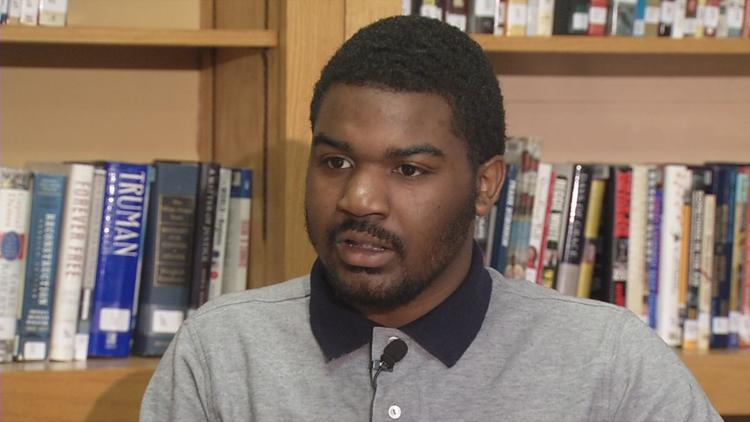 "In high school I wasn't a good student," Freeman admits.
The 20-year old student plays in the band at Simmons on a full scholarship and maintains a 3.3 GPA. He's currently looking for employment, saying he likes Louisville so much he doesn't want to return to Washington D.C this summer
"I felt like I needed to get away from the madness and negativity of the city so I came here to start something new."
Bates Memorial Baptist Church was among the first in the city to answer Cosby's call. Pastor F. Bruce Williams shared the story of Darryl King during each of his weekend services, passed the collection plate and promised to match the initial donation from King's funeral.
"I believe that life can come out of death and light can come out of darkness and hope can come out of hopeless situations," Dr. Williams said.
The have been no arrests yet for the murder of Darryl King. For more information on how to give or connect to the Justice Project and the Darryl King Jr. Scholarship, contact Phyllis Clark from Simmons College of Kentucky at 502-776-1143 or pclark@simmonscollegeky.edu.
Copyright 2019 by WDRB Media. All rights reserved.