LOUISVILLE, Ky. (WDRB) – Louisville Slugger Field has been taking people out to the ball game since April of 2000. Over the years it's only had minor renovations, but a major renovation is now on deck for about $7.2 million.
For its neighbor, Against the Grain, the news sounds like a home run.
"Our partnership with Slugger Field has always been an important part of our success," said Adam Watson, a co-owner of Against the Grain.
The renovation plan shows new seating, expanded terraces with canopies, more food and drink stands, a home plate bar and terrace, and an expansion of the kid's play area.
The play area is the only expansion for the project. All the other work will be happening within the walls of Slugger Field.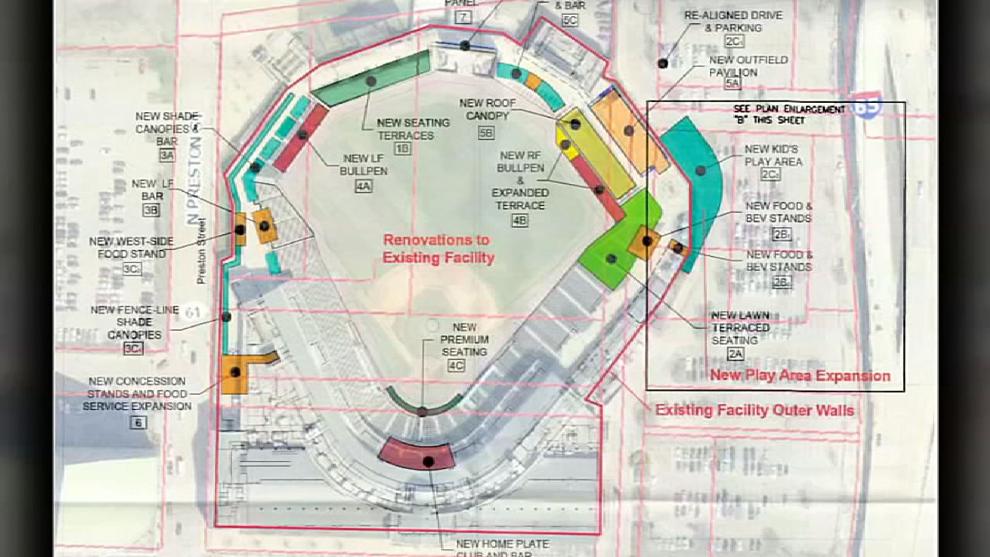 "They're largely focused on accessibility and family friendliness. And those are both things that are of a huge benefit to us. Being a full service restaurant, we certainly are a brewery, but we also welcome families in and a great deal of our business, especially on game days is families," Watson said.
Against the Grain is not only physically attached to the ballpark, but it's emotionally attached as well.
"We've experienced a massive amount of business because of the activities they put on," he said.
That includes baseball games and Louisville City FC soccer games the last several years and a number of other events.
"Any development that happens around downtown is going to be good for us," Watson said. "So renovations as close as in the same complex are absolutely going to be a benefit."
The ballpark was also just named the 2019 Field of the Year by the Sports Turf Managers Association.
The Louisville Bats are also excited for the upgrades of their stadium saying in a statement, "We are looking forward to making one of the best ballparks in minor league baseball even better. We will share more details about what's in store at a press conference with the City in early 2020."
The work will take about two years to finish.
Copyright 2019 WDRB Media. All Rights Reserved.