LOUISVILLE, Ky. (WDRB) -- Construction is underway on what will be the new Norton Neuroscience Institute on the campus of Norton Brownsboro Hospital.
The institute will take care of patients with neurological conditions like brain and spinal tumors, Alzheimer's disease, epilepsy, stroke and more. It will also house a new main hub for Norton's separate epilepsy, headache, memory, pain management clinic, and Parkinson's and movement disorders centers.
The comprehensive neuroscience facility has been in the works for at least three years. Finally, the team decided on the top two floors, which were empty, of an existing medical plaza building on the hospital's campus as the perfect location. It is expected to be unlike any other in the region.
"It is a very exciting new endeavor for us, where we will house neurology, neurosurgery, neuro psychology and neuro rehab all in one central location" said Dr. David Sun, a Norton neurosurgeon.
The 48,000-square-foot space will be a $15 million investment. Sun, the institute's executive medical director, said the institute will allow his team to put patients and their families first.
"It's really challenging for families with neurological conditions to take off time from work," Sun said. "And then to be told you have six office appointments, and they're all across town, it's very intimidating."
The two-floor institute will mean all of a patient's appointments, tests and rehabilitation can be done from one familiar, comfortable location.
"We're going to be dealing with all spectrums of neurological conditions, from brain tumors and spine problems, to epilepsy or memory, stroke care, headaches," Sun said.
It's something that experts have hoped to provide for patients for years, and now they finally can, Sun said.
"With our new expansion, we're actually going to be able to walk the walk and talk the talk," he said.
The new institute will also allow the team to expand its services with a new adolescent neurology clinic. And a $600,000 grant from the Norton Healthcare Foundation will allow the rehab facility to invest in state-of-the-art equipment and technology to help patients do things we take for granted, like learn to walk or drive again.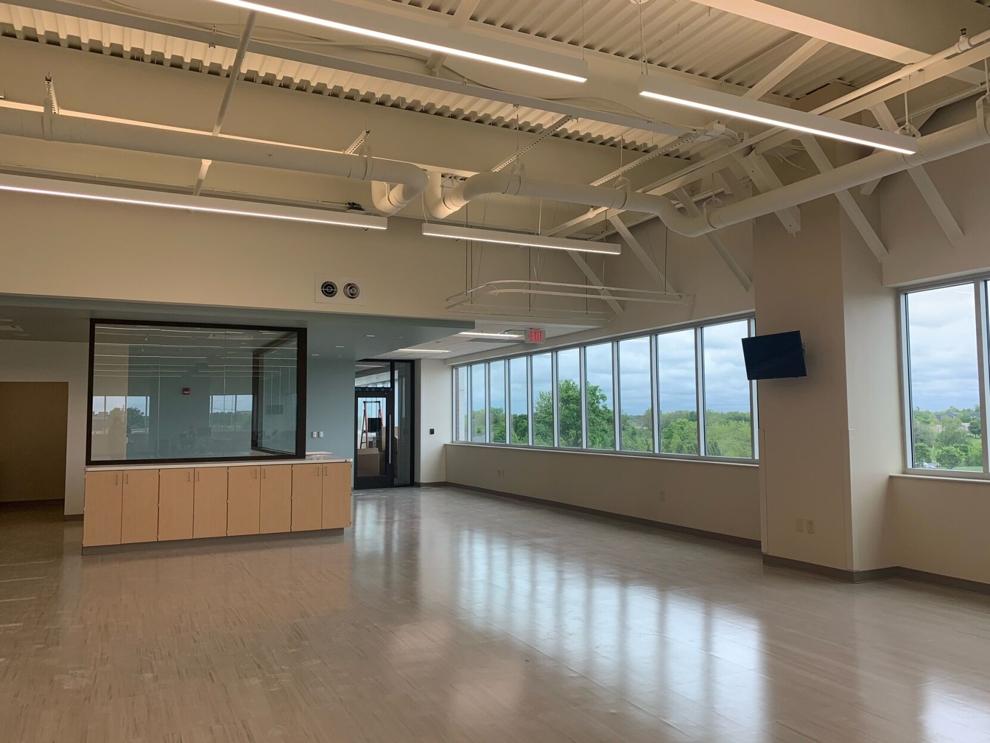 "We're going to really be able to advance the care that we're giving with some equipment that no one else has in this state," Sun said.
Messer Construction has been handling the project through the pandemic, and the plan is to finally open to patients by the end of June.
Copyright 2021 WDRB Media. All Rights Reserved.