LA GRANGE, Ky. (WDRB) -- As COVID-19 cases rise in Kentucky, the Oldham County Fair is still on, despite the health department's recommendation to cancel it.
The signs in front of the Oldham County Fairgrounds advertise that fair week is coming up: August 4-8.
"I didn't know if they were going to have it because of COVID, but it's pretty awesome that they are going to have it," Kelsey Kemper said. 
She looks forward to the county fair each year -- even more so in 2020.
"We've been cooped up in the house forever," she said.
As the carnival rides start to make their way to the fairgrounds, Oldham County's Health Department and judge executive urged the fair board to call off the event.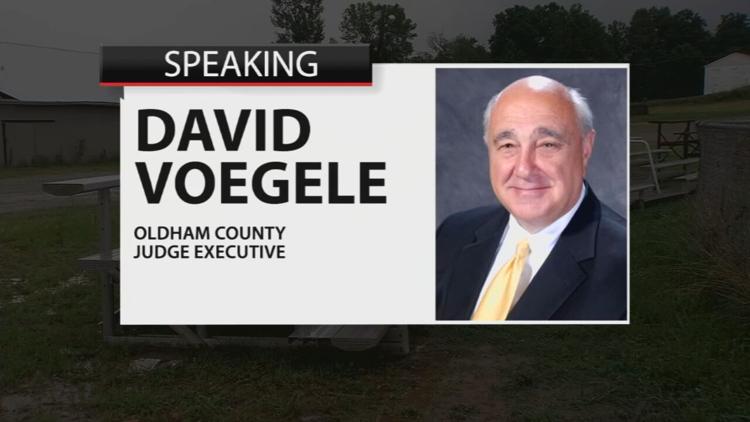 "I told (the fair board) I thought it was a poor idea and they ... really shouldn't go ahead (with it)," said Oldham County Judge Executive David Voegele.
Officials worry crowds will cause the virus to spread in a county that's seen over 550 cases and 12 deaths, representing the ninth highest case count in the state.
"I asked the county attorney about (shutting down the fair), and he said he did not think my executive order included the authority to stop the county fair," said Voegele, who now only wants to warn the community about the potential risks of attending the event.
But the fair board plans to follow its COVID-19 safety plan. That includes taking everyone's names and contact information upon entry, plus mandatory masks and temperature checks. To follow social distancing, there will be fewer concession stands and no exhibits, which includes 4H.
Kemper said she wants to go.
"It will probably be the night of the demolition derby," she said. "Am I worried about it? No, as long as everybody social distances."
As the new school year approaches, Oldham County Schools plans to monitor local case numbers.
District spokeswoman Lori McDowell said the fair falls within three weeks of the start of school, Aug. 24.
"Any large gathering of people who are not socially distanced or wearing masks is a concern for the spread of COVID within the community," she said.
Copyright 2020 WDRB Media. All Rights Reserved.