LOUISVILLE, Ky. (WDRB) -- It has been a long time coming, but Bats baseball is back at Louisville Slugger Field. 
A sold-out, pandemic-restricted crowd of about 5,000 watched the Bats lose 6-3 to the Columbus Clippers on Tuesday night — the team's first official game in 610 days. 
"Louisville Slugger and Louisville Bats have been a part of my life since '97 when I was born," said Jimmy Jordan, who knew he couldn't miss opening day. "A Bats fan basically my whole life — Reds fan, as well. I'm here cause it's opening day; it's $2 beer night. It's been 610 days since we've been able to say that." 
The COVID-19 pandemic canceled the 2020 minor league baseball season, but Slugger Field didn't sit empty over the past year. As part of a $7 million construction project, crews worked to install more seats, a new bar along the left field line and a new playground beyond the right field foul pole — among other renovations.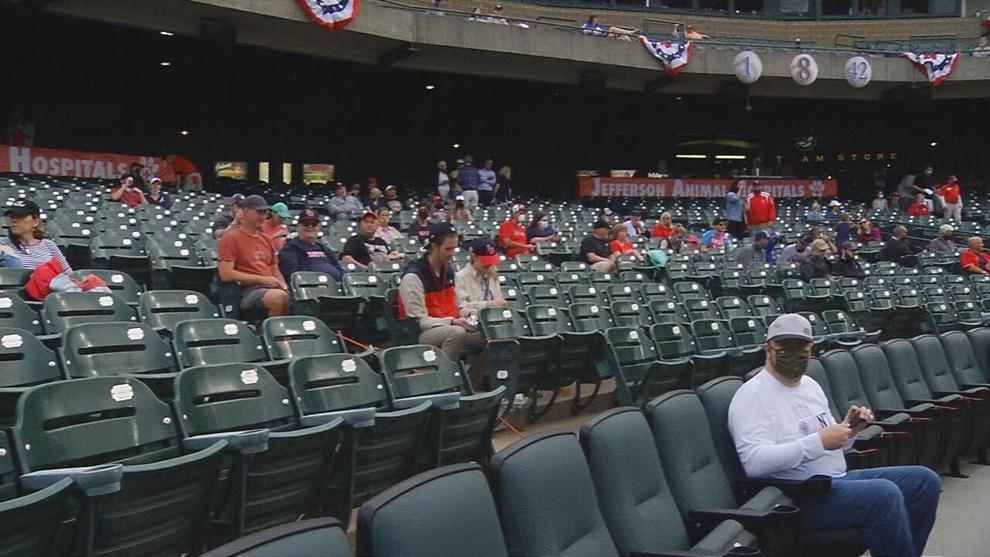 Then, the minor league ballpark hosted 11 MLB scrimmages in April as the Cincinnati Reds' alternate training site. The scrimmages allowed fans and stadium staff to get used to pandemic precautions such as social distancing and masking. 
"We have our social bubble, but this is the first, you know, being in a crowd with people we don't know," said Jean Wallace, who attended Tuesday's game with her family.
The Bats' season opener comes less than a week after more than 51,000 people gathered at Churchill Downs for the 147th running of the Kentucky Derby. Louisville Mayor Greg Fischer called the Bats' return "a great lift for the city." 
"They have their hot dog; they have their cold beer; they have been looking forward to this for over 600 days," Fischer said.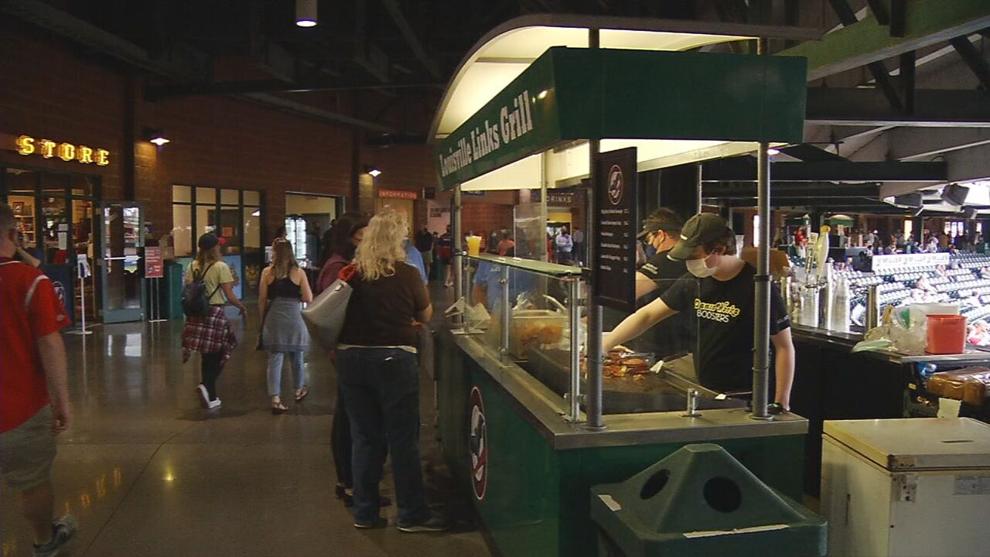 Tuesday's season opener kicked off a six-game homestand against the Clippers. The Bats will then embark on a 12-game road trip before returning to Slugger Field on May 25 to face the Toledo Mudhens. Two weeks without baseball at Slugger Field may seem like a long time, but it's nothing compared to what the team and fans endured over the past 610 days. 
"It was a bit emotional in a way walking back in here, going through the turnstiles, getting tickets scanned," Jordan said. "It feels good to be back." 
Copyright 2021 WDRB Media. All Rights Reserved.