JEFFERSONVILLE, Ind. (WDRB) -- A busy stretch of road in Clark County could be getting busier, and families who have been there for generations are on the fence about whether or not it should happen.
The property lines of several horse farms border Charlestown Pike, and some owners are trying to pull the reins on a proposal to widen a 3-mile portion of the road from Holmans Lane to Salem-Noble Road in Jeffersonville.
"We're not in the county anymore, we're not in the country ... we're in the city," said Betty Adams, whose family has lived along the road since 1912. Once 71 acres, apartments and subdivisions have gotten closer — and now the road could do the same.
The city is considering a 60-foot widening of Charlestown Pike, adding a turn lane and widening the current lanes to accommodate an increase in traffic by improving traffic flow and safety. A sidewalk would also be added. Adams is worried her farm could become an unplanned petting zoo — and a liability.
"We've had people stop in cars and go over to the fence ... but if you've got a sidewalk, it makes it a whole lot more easy to approach the animals," she said.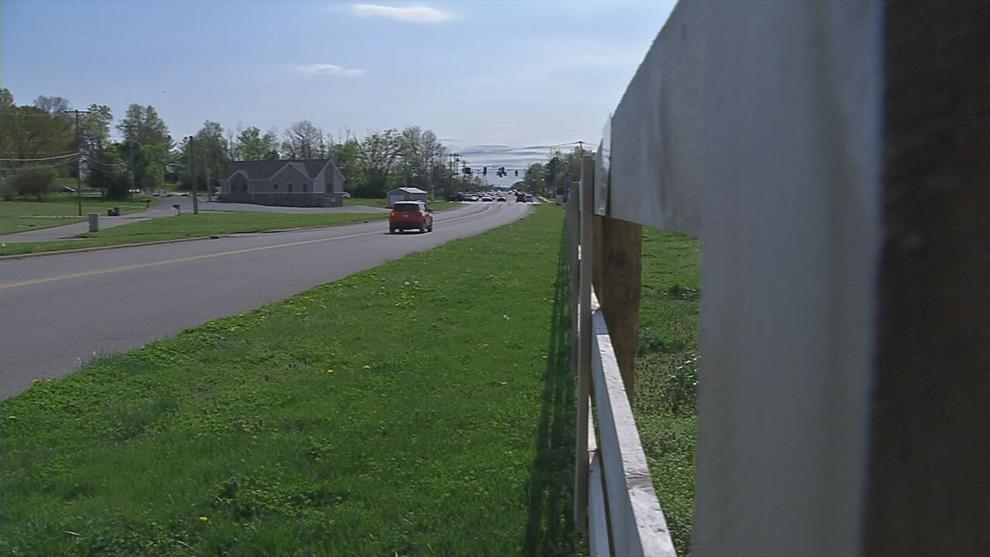 The city is still hearing from both sides on which side of the road the sidewalks and construction would take place. Neighbors weighed in Monday night during a virtual public meeting — some also raising concerns about losing portions of their front yards. 
Any landscaping for fencing removed would be replaced or paid for by the city.
"We probably are going to have to double fence, which is going to be very expensive to do, so the horses' safety is our biggest concern," said farm owner Shara Wiesenauer, who lives up the road from Adams.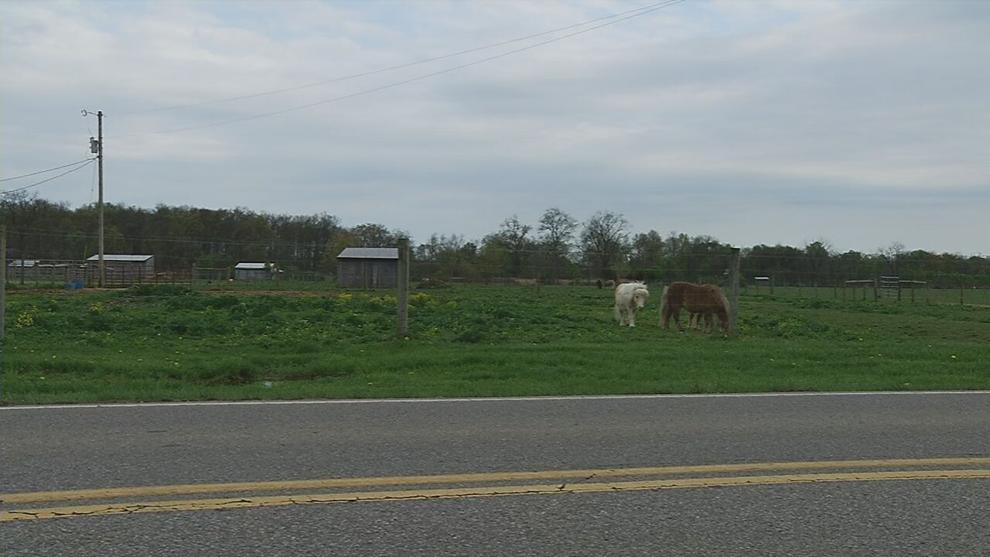 Wiesenauer says many parts of the road are too narrow and need to be expanded, but safety for drivers, walkers and her animals is a priority.
"The horses are very personable, they are used to people, so they are going to come up but we need to make sure that we have a good barrier to keep everyone, including the people, safe," she said.
While the city is still a few years away from a start on construction, those along the busy road say they don't want part of what has taken generations to maintain gone in an instant.
"We don't want to be overrun ... we don't want to be taken advantage of. We want to be considered," Adams said.
If approved, the $18 million project could start in 2023 or 2024 and would take about two years to complete. It would be paid for with TIF dollars thanks to new area businesses, including the expanding River Ridge Commerce Center.
The city is still looking for feedback from residents. The comment period is open now until April 26. Residents can submit their thoughts and questions about the project to Josh Darby, a project engineer with the firm Jacobi, Toombs & Lanz, by emailing j.darby@jtleng.com.
Related Stories:
Copyright 2021 WDRB Media. All Rights Reserved.