LOUISVILLE, Ky. (WDRB) -- Rapper and businessman Master P says he will pay for the funeral of a 13-year-old Louisville boy.
Ki'Anthony Tyus was a passenger in a car reported stolen that crashed into a utility pole on Dec. 22.
The boy's family members say they don't know why he was in the car.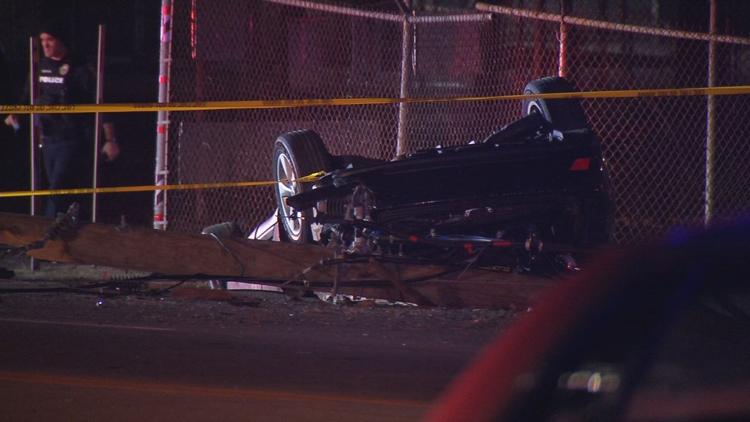 Visitation is on Wednesday, Jan. 2, from 5 p.m. to 8 p.m. at G.C. Williams Funeral Home on West Broadway.
The funeral will follow on Thursday, Jan. 3, at noon at Cornerstone Baptist Church.
The Louisville Metro Police Department says it is trying to determine whether the police chase that preceded the crash violated the department's strict pursuit policy.
According to LMPD, the SUV was stolen, and the driver did not pull over when officers initiated a stop on I-65 South. A police statement explains the driver turned toward officers, causing two patrol cars to crash, then sped away on I-65.
When another officer spotted the SUV and tried to pull it over again, the driver took off toward and the officer initiated a pursuit. According to police, the driver of the SUV exited on Fern Valley Road, lost control, flipped and crashed into a ditch.
Officers said at least five people were inside the vehicle. Ki'Anthony Tyus died. The four others were injured, one of them gravely hurt.
"As of right now, the family does not have clarity as to why Ki'Anthony was in that vehicle," 2X said the day after the crash.
Master P met Tyus after he was hit by a stray bullet while playing basketball in 2015.
Related:
Copyright 2019 by WDRB Media. All rights reserved.