SELLERSBURG, Ind. (WDRB) -- When the success of a town rides on your shoulders, you want it to seem welcoming to travelers who may stop through.
Sellersburg Town President Brad Amos and the rest of his team thought a nice big sign along Highway 311 should do the trick:
They thought it sounded good and looked good, but then, they got on social media. A Facebook post read: "Nothing says opportunity like a graveyard."
The sign sits in Sellersburg Cemetery.
One joke turned into a couple, with one person writing, "I just died laughing. No pun intended." Another wrote, "It's their way of saying you come to our town, you better behave."
People around town had their own colorful comments about it too.
"When you're dead, you don't really have any more opportunities," said Dana Ash, who works in Sellersburg.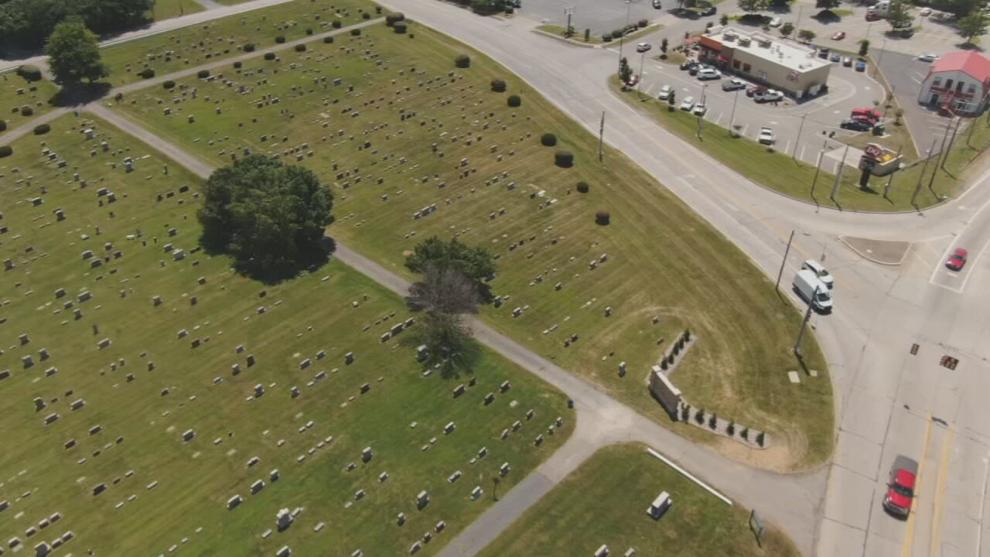 Town leaders got the joke and laughed at a couple of the wise cracks, but it got old fast.
"Ultimately, we felt like we had to do a little something to correct it," District 4 Councilman Terry Langford said.
They did. A new design and slogan were created. The sign now reads: 
"That new catch phrase, it works out for the sign placement as well," Town Manager Charlie Smith said.
It's a nod, they thought, to the people who laid the town's foundation now resting in the cemetery. But before they got the chance to officially change it, the sign across the street got some time in the spotlight for the wrong reasons.
"I guess a contractor put the sign up wrong and misspelled the word 'Waffle,'" Smith said.
The problem is the business was a Waffle House.
"It was (spelled) W-A-F-L-F-E," local business owner Mandi Robb said.
"I don't know why we have such a problem with signs around here," Smith said with a laugh.
The town of opportunity sign just got replaced, and an Eagle Scout was in on the plans. His service project had him and other scouts landscaping the area around the new sign.
"They just did a fantastic job," Langford said.
It's a positive emerging from all the laughs.
As for that original online jokester, the town president has a few words:
"Hey buddy I just dag done changed it, now you can't make fun of the town of Sellersburg anymore," Amos said with a smile.
Copyright 2021 WDRB Media. All Rights Reserved.