SCIPIO, Ind. (WDRB) -- It was a scary night for residents of a Jennings County neighborhood as a burglar snuck into their homes while they slept.
Around 5:30 a.m. Saturday, several homes and cars in Scipio's Green Acres neighborhood were burglarized. The burglar got away with guns, a compound bow, keys and a purse.
"The crime around this area is so low, that's the reason I bought the property a year ago," said Martin Cardinal, who was sleeping when someone snuck into his kitchen through an unlocked window.
Cardinal's girlfriend noticed a window open and woke him up – as their German Shepherd slept next to their bed.
The burglar had used a bucket from outside to lift himself up to crawl into the window – all while the kitchen lights were already on.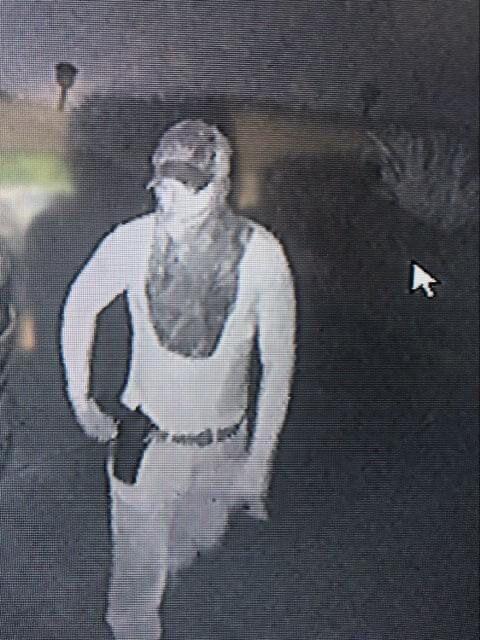 The burglar took a gun, which had been laying on a table, so Cardinal grabbed a rifle for fear the man could have been hiding in the house.
"I checked every door, every closet. That was the immediate thing I wanted to make sure. It's a very unsettling thing," Cardinal said.
Before entering the home, the man had gone though Cardinal's cupboards in his garage, tore the front license plate from his girlfriend's car, and unscrewed the light bulbs to his flood light sensor outside.
The Jennings County Sheriff's Department told WDRB News they are surprised such a brazen act would happen to homes in such a quiet area.
"Rarely do you get accounts from victims where the houses are broken into while they are in them," said Det. Sgt. Jeff Jones. "(These are) good citizens of our community and this person saw an opportunity and took advantage of that opportunity."
Cardinal said he plans on adding security cameras to make sure a burglary like that never happens again.
"You got to make sure that you are checking your neighbors, you are checking yourself. You are watching your neighborhood," Cardinal said.
If you have any information about the burglaries, call the Jennings County Sheriff's Office anonymous tip line at 812-346-0342.
Copyright 2020 WDRB Media. All Rights Reserved.