LOUISVILLE, Ky. (WDRB) -- The heartbreak and anger lingers in Louisville's Shawnee neighborhood after two 16-year-old girls were shot and killed in separate incidents on the same street — just hours apart.
Now, the search is on for the killers.
As of Thursday night, no arrests had been made and no suspects identified in the case of Nylah Linear or Michelle Moore. 
It's a story playing out repeatedly in the city as the number of young people dying from violent crime continues to climb.
"When I got over there, she was laying on the ground. I got on the ground and I was talking to her and told her 'I'm right here. Momma's right here,'" Candy Linear, Nylah's mom, told WDRB News. "She was already gone."
Linear says when she closes her eyes, she still sees that moment from Wednesday night — laying in the street off Cecil Avenue with her 16-year-old daughter. 
Nylah Linear was killed and a 15-year-old boy was shot and injured, leaving another parent grieving and numb. Candy Linear saying it was a drive-by shooting.
"She ran track, she was outgoing ... She was a good kid," Linear said as tears rolled from her eyes. "She didn't deserve this. She didn't deserve this at all."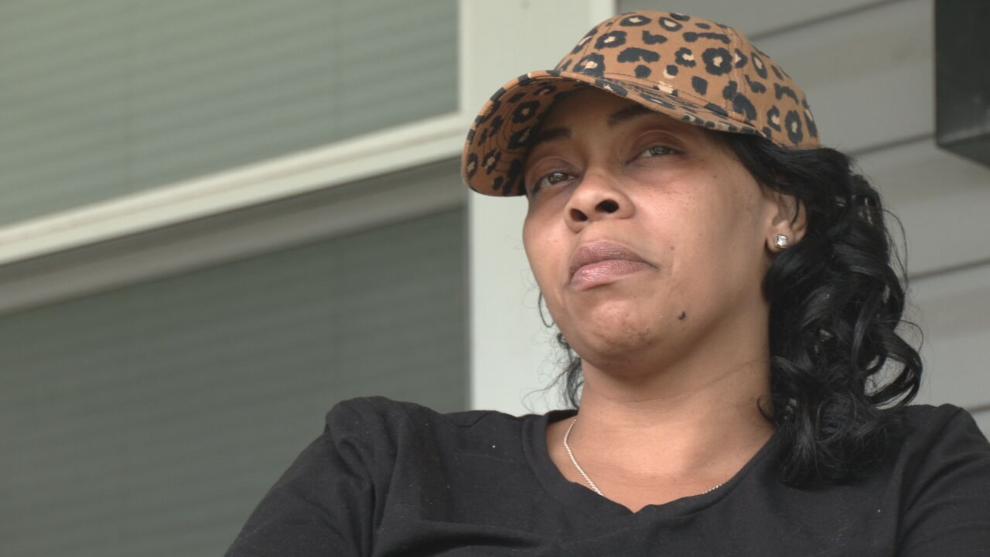 Police reports show 16 juveniles killed in Louisville this year. Fifty-six people under the age of 18 have been shot and survived.
"That we have become normalized to children being slaughtered, that is complete crap," Louisville Metro Police Chief Erika Shields said Thursday.
It's part of the city's record-breaking spike in violent crime, with shootings up 34% and homicides increasing more than 50% compared to the same time last year. In 2020 Louisville set a record for homicides with 174. 
"No one wants to state the obvious, but it's the availability of guns — especially in southern states where they have lax gun laws — and when people legally buy guns and do not secure them, they get stolen and this is where they end up," Shields said.
On the same street, on the same night, just hours after Nylah Linear was shot — a second 16-year-old, Michelle Moore, was shot and killed. 
Chief shields said it's not clear whether the shootings are related. Loved ones said the two girls did know each other, but no motive has been released in their deaths. 
"I am aware that on the second incident, the adults who were present are uncooperative, and to me that is shameful," Shields said.
Daylight brought Shields, LMPD detectives and top commanders to the block where the shootings occurred — going door to door trying to find answers.
Linear wants them too.
"(I'm) most definitely tired of the violence, I'm going to be honest with you," she said. "I never thought it could be me. I just feel like no parents should have to bury their child."
Anyone with information in either case is urged to call LMPD's anonymous crime tip line at 502-574-LMPD (5673). Callers can remain anonymous.
Related Stories:
Copyright 2021 WDRB Media. All Rights Reserved.