MADISON, Ind. (WDRB) -- Hunter Sego is from the small town of Madison, but the 22-year-old is trying to solve a big problem.
He wants the 30 million Americans with diabetes to have access to affordable insulin.
"It's something that I have to have in order to live," he said. "Just like normal people have to have oxygen to breathe, I have to have insulin."
His Type 1 diabetes was something he didn't think a lot about until he became more independent while attending DePauw University. While there, he remembers the day he went to the pharmacy to pay for some life-saving insulin himself.
"I went up to the window, asked the technician how much it costs for my insulin and about four bottles of my test strips, and the cost was over $1,900," Sego said.
Then, it all started to make sense: His parents had been making big sacrifices to keep him alive.
"For instance, my family, they had the power go out, because they had to make that decision: 'Well, are we going to give our son the insulin? Or are we going to go ahead and pay the electric bill?'" he said.
He changed his diet and attempted to ration insulin, until he came dangerously close to death.
"It just really wasn't an overall good thing to do, so I suffered a lot for it both physically and mentally," said Sego, whose grades suffered while he rationed. "My fraternity brother actually saved me, because I had depleted all of my energy storage, and I was actually so low that I about passed out."
Eventually, his friends and football coaches called his mother to share the troubling news. Sego wasn't himself. He wasn't showing up to class because of a lack of energy. He was missing football practice. In a tearful heart-to-heart, he told his mother he'd never ration insulin again.
According to the American Diabetes Association, the price of insulin has "skyrocketed" over recent years. It's part of the reason Sego and his mother took a trip to Canada days ago to stock up.
Sego said the Canadian insulin is identical to the United States insulin, except for two differences: the name and the price. While the name is slightly different, the price is very different. He said a vial of insulin, which lasts about a week, costs $32 in Canada. The same size vial has cost him $486 in Madison.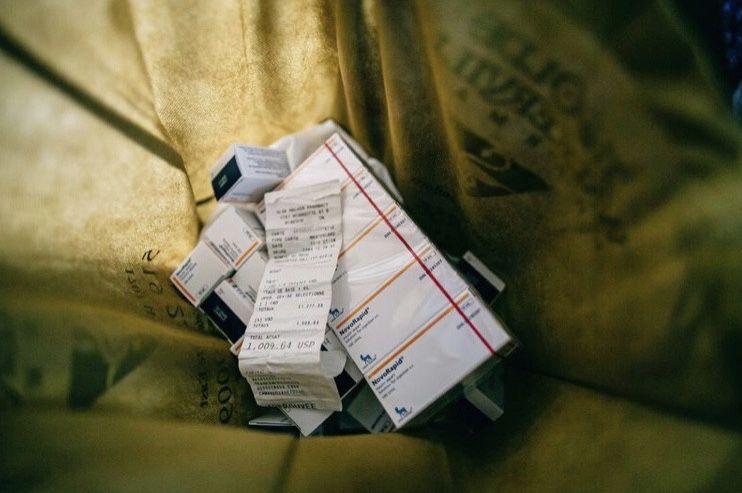 Aside from 25 vials of insulin, there's something else he scored during the Canada trip: national exposure and media attention along with it. Sen. Bernie Sanders (D-VT), a Democratic presidential candidate who's polling near the top of the pack, joined Sego and others on the trip to Canada to prove the point.
"We have got to make sure every American understands what is going on with the diabetic community," Sanders told the crowd.
Sego hopes other politicians, Democrats and Republicans, will join in that pursuit.
"We're finally getting the awareness that people need, because people are actually dying," he said.
Meanwhile, the White House said it's dedicated to the issue as well.
Days ago, the U.S. Department of Health and Human Services announced that it and the U.S. Food and Drug Administration are pursuing a plan that outlines two ways that could lead to the "importation of certain drugs originally intended for foreign markets." The plan could include medications like insulin.
"President Trump has been clear: For too long, American patients have been paying exorbitantly high prices for prescription drugs that are made available to other countries at lower prices," Health and Human Services Secretary Alex Azar said.
While Sego believes he might return to Canada when his current stockpile is depleted in about six months, he's hoping Washington will deliver a more long-term solution.
"It's either life or death," he said with vials of both U.S. and Canadian insulin in his hands. "This is what this medication is."
Copyright 2019 WDRB Media. All Rights Reserved.