LOUISVILLE, Ky. (WDRB) -- It's no happy little accident that the studio where Bob Ross painted is on exhibit at an Indiana museum.
The Minnestrista Museum in Muncie has recreated the original TV studio where the artist filmed his show, "The Joy of Painting."
The interactive exhibit includes the original easel, brushes, paints and even the carpet. Minnetrista spokesman George Buss says, "The sound of Bob, the original easel, even the lighting, kind of like takes you straight back there."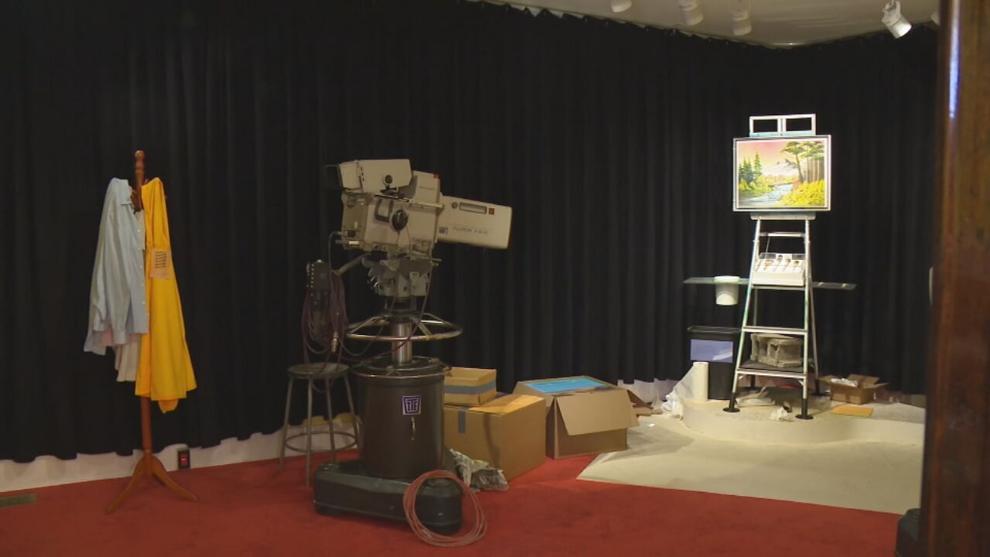 There's also personal artifacts like the Vicks VapoRub he used before taping, his hair pick, keys, cigarettes and post-show iced tea.
"When we'd finish taping, he'd sit on the front steps and drink iced tea and tell stories. It was just a great place for him to be," says retired WIPB-TV general manager Jim Needham. "It was a very small environment but one that gave him an opportunity to be who Bob was and who Bob was, was very attractive not only to the people who watched, but to all of us."
Fans like Needham say a museum like this is more important than ever.
"And in these times in particular, we all want to be at peace and we want to be doing something positive and in the midst of a time when we're not sure what is positive or what we can do, Bob says we can do it. And we know he's right," Needham explains.
The exhibit at the Minnetrista also allows you to watch video of some of the shows from a replica 80s living room, and you can also create a canvas with certified Bob Ross instructors leading master classes.
Copyright 2021 WDRB Media. All Rights Reserved.