LOUISVILLE, Ky. (WDRB) -- One of Louisville's best-known celebrity chefs is opening a new restaurant, but this represents more than just another place to eat.
Darnell Ferguson, the owner of SuperChefs on Bardstown Road in the Highlands, is launching his Drippin Crab restaurant in the Russell neighborhood.
It's a fine-food, sit-down restaurant in an area that is considered a food desert, and he hopes to continue feeding a renewal in west Louisville.
"I believe that we can do something special here," Ferguson said. "I'm hoping that this is the visual representation of what could happen out in the west end and that people will come in here, see it and be inspired, and other people will move as well.".
Ferguson has placed inspiring images and stories throughout the restaurant, including one hallway dedicated to pioneering black chefs.
"Like this guy, Hercules Posey, he emancipated himself," he said. "It's really cool to read about the first celebrity chef."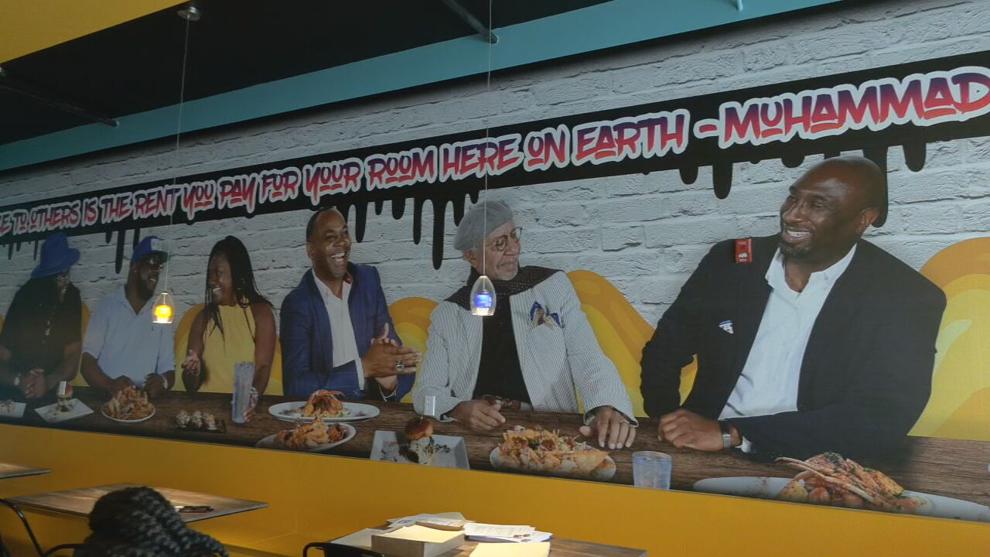 They are all people who overcame adversity to succeed, much like Ferguson himself. When he could get no one to invest in the restaurant, he financed it himself.
"Just to let people know I'll take all the risk for myself," he said. "That's how much I believe in this."
ReVonae Reynolds will be a hostess at the Drippin Crab. She is from west Louisville and is glad to see something like this come here.
"I think this is a wonderful opportunity for people to expand their opportunities, to grow as a community," she said.
And as for the food, Ferguson said everything on the menu is "going to blow your mind." 
The Drippin Crab will priced like other similar restaurants in the city. Ferguson said the food and the service will be high-quality.
"People in the west end aren't just these broke people who have no money nowhere," he said. "They have money."
And soon, they will have a new place to spend it in their own neighborhood.
"The purpose of this is to bring quality and the execution, something that suggests that I'm proud that this is here," Ferguson said.
The Drippin Crab opens to the public Oct. 14.
Copyright 2021 WDRB Media. All Rights Reserved.