LOUISVILLE, Ky. (WDRB) -- A beloved U of L trauma surgeon died Tuesday after battling pneumonia caused by COVID-19. 
Dr. J. David "Doc" Richardson's passions were medicine and horse racing. Richardson, who was vaccinated, was known for helping people in both.
The surgeon, teacher, husband, father and friend changed lives at U of L Hospital and in the horse racing world.
"We lost a great man. He's going to be greatly missed," said Darren Rogers, spokesperson at Churchill Downs, who called Richardson a friend. "It hasn't been the easiest couple of years, and hearing of Doc Richardson's passing, it's a real kick in gut to many people."
The Kentucky Thoroughbred Association confirmed the 76-year-old doctor and horse owner died of COVID-related pneumonia in Saratoga, upstate New York.
"Because of the pandemic, he didn't get a chance to go up there last year, and he was determined to go up there and celebrate racing season at Saratoga's racetrack, and unfortunately he fell ill," said Rogers.
Richardson's mentor was his cousin, Hall of Fame trainer Woody Stephens, who won five Belmont Stakes in a row in the 1980s. At the track, Richardson was known to stay true to his Eastern Kentucky roots.
"It didn't matter who you are, whether or not you were a hotwalker, or maybe a Saudi prince that owned race horses, he treated everybody the same," said Rogers.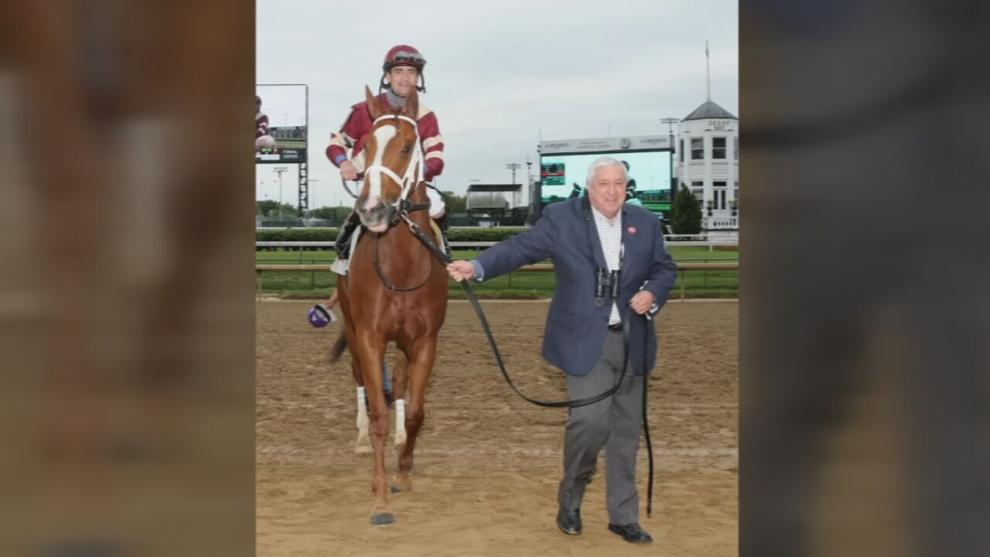 At Churchill Downs, Richardson brought his medical expertise to the back stretch, starting free clinics and free testing to stable workers in the barn area.
"You just don't meet many men like Doc Richardson, and I know Churchill Downs won't be the same without him," said Rogers.
Chauncey Morris, the Kentucky Thoroughbred Association's executive director, said, "There are countless people on the backside and front side who literally owe their lives to David, thanks to his keen observations of some health issue which led to first-class treatment, despite their ability to pay."
A statement by UofL Health said, "He was an outstanding mentor and skilled surgeon, who saved the lives of thousands through his work and education of many future doctors."
Richardson leaves behind a wife and three children.
Copyright 2021 WDRB Media. All Rights Reserved.