LOUISVILLE, Ky. (WDRB) -- Video shot by witnesses is providing new information about a confrontation with officers from the Louisville Metro Police Department that left an accused gunman dead.
Neighbors say police weren't the only ones demanding that the suspect put his gun down. They say they were begging him to surrender too.
LMPD is planning to release more information about the shooting Wednesday afternoon but neighbors who recorded the entire confrontation say they tried to get the man to listen to police.
Their pleas can be heard on the video.
"Put the gun down or they're going to kill you!" one neighbor screams.
Police say Terry Davis Jr. shot a man at the Spring Manor Apartments off Preston Highway before they arrived. Police say when they arrived on the scene, Davis was refusing to put his gun down.
Video appears to show Davis moving around the parking lot for several minutes while police and neighbors demand that he put his gun down.
Officers say they even tried using non-lethal force to subdue Davis, but LMPD said Davis charged at the officers, and that's when several officers shot him.
He died at the hospital of multiple gunshot wounds.
"I was telling him to put down the gun," said one neighbor who asked not to be identified. "I was like, 'You surrounded!' They had him surrounded three ways. They had him surrounded in a way he didn't even see himself."
"He had every opportunity to surrender, to drop the gun," said Tim Bonner, another neighbor. "They asked him several times. You could hear them yelling out the commands. And when he took off running with the gun forward, there's nothing they could do. Nothing they could do."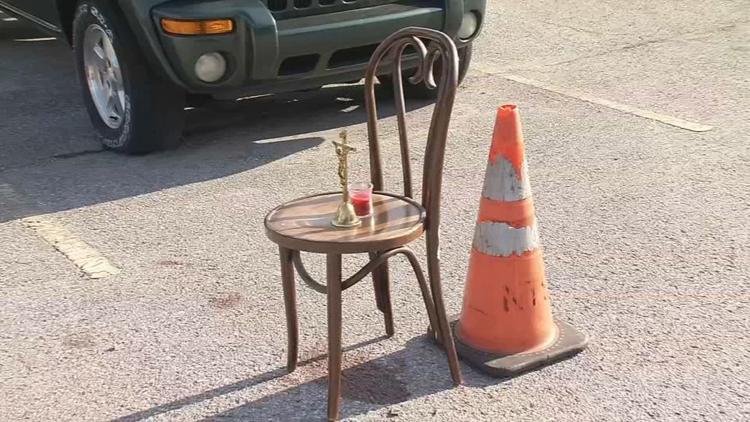 A family member says the victim who was shot by Davis is still in the hospital in critical condition.
Copyright 2019 by WDRB Media. All rights reserved.