LOUISVILLE, Ky. (WDRB) -- Federal investigators issued an "all clear" Wednesday afternoon after a possible explosive device found on the campus of Western Kentucky University was determined to be harmless. But a student was still arrested after police said she made an unrelated theat.
Classes  resumed just before 2 p.m. after they were briefly suspended. The device was discovered at Cherry Hall, one of the campus buildings. Investigators said it was "construction related" and posed no threat to anyone at the school.
12:07pm update: ALL CLEAR. ATF has determined the material found on campus was construction related and posed no threat to campus. Classes will resume at 1:50 pm.

— Western Kentucky University (@wku) September 14, 2022
Several law enforcement agencies were on the scene Wednesday. Nearby buildings, including College High Hall, Van Meter Hall, Gordon Wilson Hall, Faculty House, Potter House and the Commons were evacuated. Other buildings, including the Downing Student Union and the Preston Center, remained open. Students and staff from other buildings were being redirected there.
Hailee Reed, a student at the school, was arrested Wednesday afternoon as part of an alleged bomb threat unrelated to the original device that was found. 
According to an arrest report, during the evacuations, Reed posted a message on the social media platform Yik Yak, stating that, "next bomb will be ps2. y'all prepare yourselves."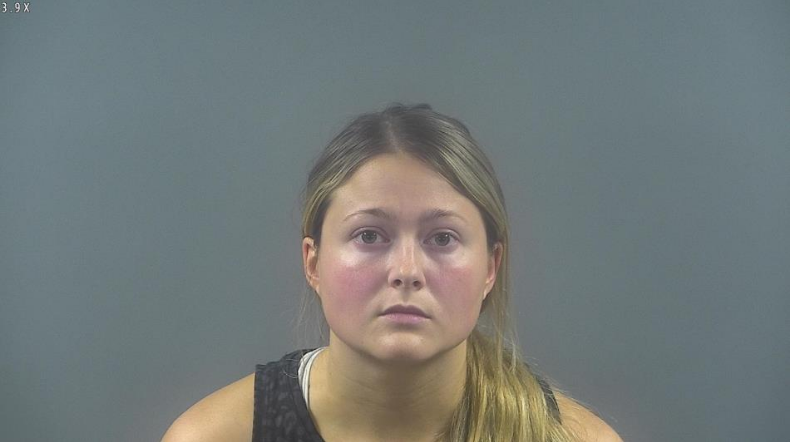 When officers began to evacuate the parking area referenced in the threat, Reed called WKU dispatchers and allegedly admitted that she was the one who posted the threat. When confronted by police, she told officers she meant it as a joke, according to the arrest report.
Police said she told them she "knew she made a terrible decision and never meant to cause this much trouble."
She was arrested and charged with first-degree Terroristic Threatening. She's currently being held in the Warren County Detention Center.
Copyright 2022 WDRB Media. All Rights Reserved.