LOUISVILLE, Ky. (WDRB) -- A new nonprofit in Louisville that aims to alter the lives of 300 young women of color held its first event Sunday at Lynn Family Stadium.
Dr. Mark and Cindy Lynn kicked off the launch of 300FOR300, an organization striving to give young women the tools they need to express themselves and a platform to share their stories.
"We believe, if three hundred people stand in unity to empower three hundred in need, the effect of that movement will change the world," the nonprofit wrote on its website. "We exist to permanently alter lives, three hundred at a time, by creating massive positive action in the face of injustice."
Around 25 girls gathered Sunday at the stadium for the launch of a six-week master class taught by artists, professors and mental health workers "who will empower them to live their dreams," according to a news release.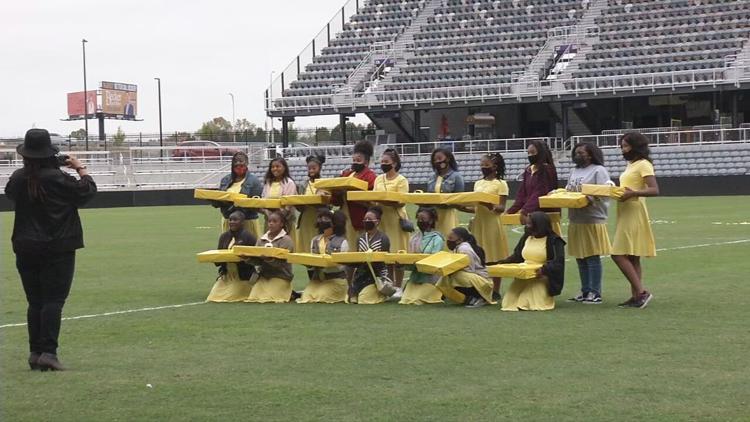 Actress Chastity Dotson has agreed to run 300 miles in eight weeks to get sponsors for the young women.
"No matter what is going on in our nation or in the world, no matter what anyone says about Black or brown girls, I am telling you that you are valuable and that you deserve to dream big; you deserve to dream big," Dotson said during Sunday's event. "You deserve to live your biggest, best life." 
The nonprofit, which hopes to give 300 young women of color new laptops to tell their stories, said it was inspired by the shooting death of Breonna Taylor to "meet this moment for girls." 
To apply for the program or learn more about 300FOR300 click here. 
Copyright 2020 WDRB Media. All Rights Reserved.