LOUISVILLE, Ky. (WDRB) -- I'm not in the habit of making television recommendations for Saturday morning viewing. I will make an exception for this weekend:
ESPNU, 11:30 a.m. Saturday.
That's when the 16-team FCS championship bracket will be revealed, and the college football world will discover if Bobby Petrino has taken Missouri State from 1-10 to the national playoffs in his first season in Springfield, Missouri.
If you've exceeded your limit on Petrino news or you're annoyed Missouri State got him at a discount because of the $14 million buyout the University of Louisville paid him not to work for three seasons, I understand.
But considering his two unusual runs at Cardinal Stadium as well as his epic endings with the Atlanta Falcons and Arkansas, it's hard to quit Petrino. He remains a can't-look-away character and, apparently, a more committed and effective coach than he was during the leadup to his dismissal from Louisville in November 2018.
Missouri State defeated four-time national champion Youngstown State, 21-10, on Saturday, to improve to 5-1 and earn a share of the Missouri Valley Conference title
It's difficult to determine if Petrino needed Missouri State more than Missouri State needed Petrino. The Bears have never had anybody who matched the sizzle Charlie Spoonhour, Steve Alford and Cuonzo Martin gave their men's basketball program.
Missouri State football has been a clown show: nine double-digit defeats on the way to that 1-10 record in 2019, no winning seasons since 2009 and no playoff appearances since 1990.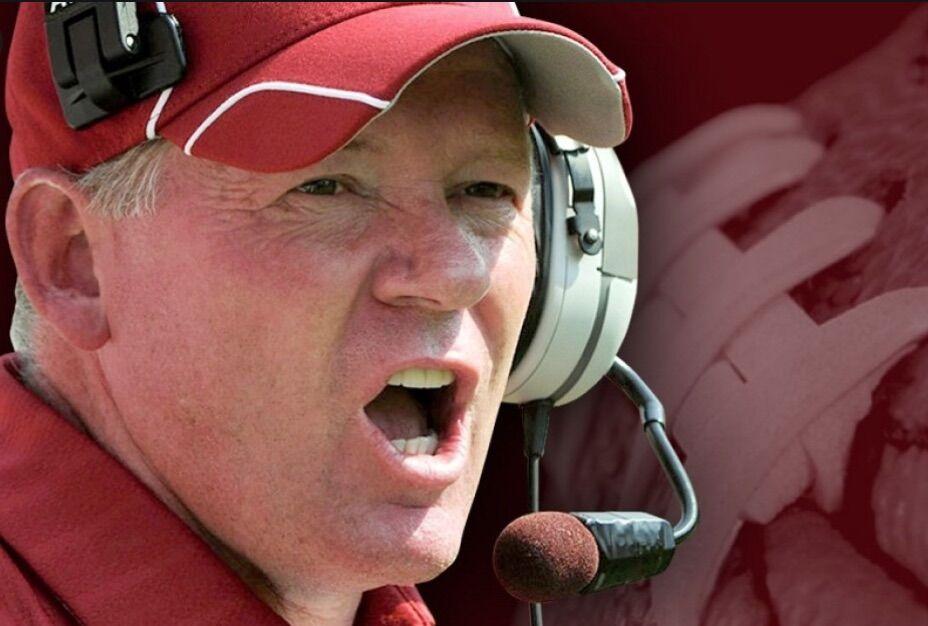 Baggage? Petrino exceeded the one-bag limit. He walked out on Louisville, quit on the Atlanta Falcons, crashed his motorcycle in Arkansas, salvaged his career at Western Kentucky and then appeared to lose his fastball (and certainly the support of his players, bosses and fans) at Louisville during Bobby Ball 2.0.
A program that lost to Tulane 58-6 and to Indiana State 51-24 is the kind of dumpster that considered taking a call from Petrino. His edge was that Missouri State's athletic director, Kyle Moats, worked at Louisville under Tom Jurich, the former Cards' athletic director and president of the Bobby Petrino Fan Club. (An email to the Missouri State athletic department, requesting an interview with Moats, was not answered.)
When your program is outscored by 22 points per game and outgained by nearly 160 yards per game, you'll talk to a guy who once won an Orange Bowl.
Petrino was their guy, and Missouri signed up for the Full Bobby Petrino Experience. Son Nick Petrino ran the Bears' offense. Son-in-law Ryan Beard ran the defense. Son-in-law L.D. Scott was the defensive line coach and run game coordinator. Former U of L player Reggie Johnson coached the inside linebackers. Skyler Cassity, son of former U of L defensive coordinator Mike Cassity, also coached linebackers. Nelson Fishback, who played for Petrino at WKU, coached tight ends. Ronnie Fouch, an offensive quality control coach at U of L, coached running backs and directed recruiting. Max Halpin, another former WKU player, ran the offensive line. Tramain Thomas, another quality control coach at U of L, worked with the defensive backs. Jaden Johnson, the guy who played quarterback for the Bears Saturday, committed to U of L in high school. Running back Tobias Little played 13 games for the Cards.
I'll stop there. I believe you understand the Full Bobby Petrino Experience. But understand this was also the Full Missouri State Experience.
The Bears were picked to finish 10th in the 11-team Missouri Valley Conference in Street & Smith's College Football Yearbook, earning a one-paragraph mention.
All Lindy's yearbook said about Missouri State was this: "Bobby Petrino was a splash hire for the Bears, who last made the playoffs in 1990."
Depending upon how you score it, Petrino went 5-1 or 5-4. Forced to scramble by the novel coronavirus, the Bears played three non-conference games last fall against FBS opponents and went 0-3.
They switched to league play this winter, starting with a 30-24 victory over Western Illinois on Feb. 27. The Bears' only loss was 25-0 to North Dakota State the following weekend. They finished with four-straight victories.
Maybe some time working in anonymity is what Petrino needed. The Bears played three home games and drew crowds of 3,147, 3,581 and 2,948 to their 17,500-seat stadium.
Will Petrino and Missouri State make the playoffs?
Wyatt D. Wheeler, who covers the team for the Springfield News-Leader, said that is unlikely because the Bears will not earn the automatic qualifier. Two other MVC teams are better positioned to earn two of the six FCS playoff at-large bids.
"Most people don't believe the committee will select three at-large teams from the same conference," Wheeler said.
But Missouri State would not be any at-large team. It would be Bobby Petrino's team, a team likely to juice the FCS playoff and selection show audience.
I know I'll be watching Saturday morning. It's hard to quit Bobby Petrino.
Copyright 2021 WDRB Media. All Rights Reserved.