INDIANAPOLIS, Ind. (WDRB) — Jeff Brohm can dial up passing plays as fancy or productive as any college football coach in America.
His reputation as a passing-game wizard remained intact even after Purdue went 6-12 the last two seasons.
This season Jeff Brohm has assigned Jeff Brohm another assignment. Brohm will invest more time in Purdue's defensive room so the Boilermakers don't have to score 40 points whenever they win.
"I've kind of been on the offensive side of the ball throughout my career, other than bits and pieces, letting those guys do their work to a certain degree," Brohm said Friday during Big Ten football media days at Lucas Oil Stadium.
"Now I want to be fully involved (in the defensive room)."
The Boilermakers have led the Big Ten in passing yards in back-to-back seasons. Brohm has taken the tricks he learned from Howard Schnellenberger at the University of Louisville and from NFL coaches he encountered to build a thoroughly modern attack.
Former Trinity receiver Rondale Moore has moved to the Arizona Cardinals. But Purdue has another receiver from the Louisville area in former Christian Academy star Milton Wright. David Bell is my pick for the best receiver in the Big Ten. Brohm has several quarterbacks he is convinced can play winning Big Ten football.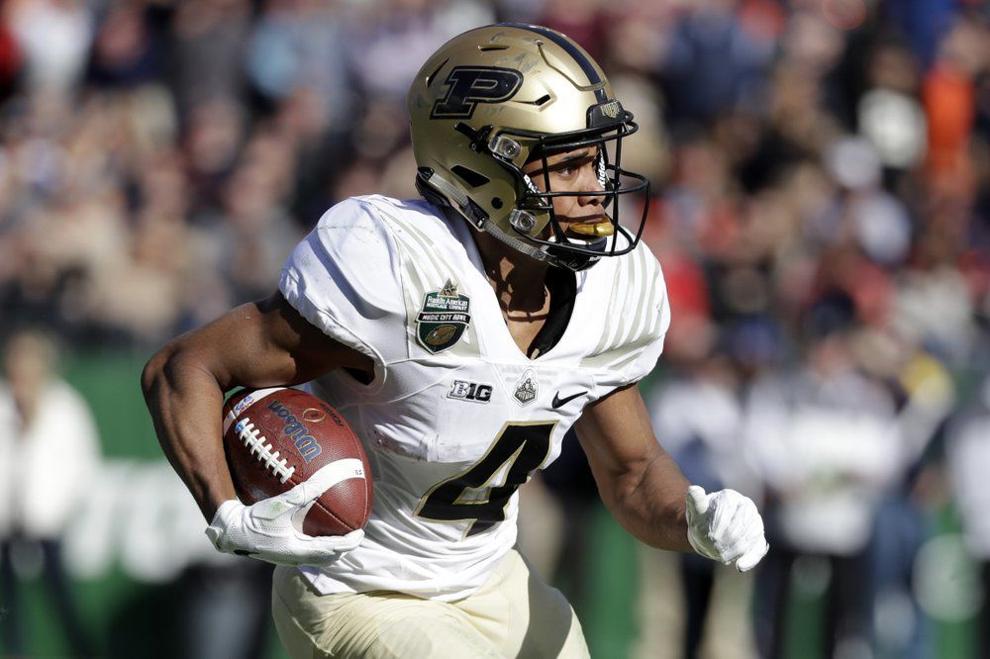 But in Year 5 at Purdue, this is the season when Brohm has something he needs to get fixed:
The Boilermakers' defense.
Brohm brought Nick Holt with him from Western Kentucky when he came to Purdue for the 2017 season. They parted after the Boilermakers finished 4-8 in 2019.
Bob Diaco, a coordinator with Notre Dame credentials, was supposed to be Mr. Fix-It last season. That marriage lasted six games, ending after Purdue finished a 2-4 season with a loss followed by a loss followed by a loss followed by a loss.
Purdue gave up 34 or more points in its last three games.
Diaco will not get a second chance. The word is his defense was too soft and giving.
Diaco tried to play a 3-man front in a league where success is defined by stopping the run. George Karlaftis is Purdue's most dynamic defensive lineman but Diaco failed to maximize his skills by playing Karlaftis inside instead of on the edge.
This year the Boilermakers have four new defensive coaches.
Three will share the duties of coordinating the defense. One is Ron English, who worked with Brohm at the University of Louisville. A second is Mark Hagen, who built a reputation as an excellent defensive line coach at Indiana, Texas A&M and Texas. The third is Brad Lambert.
Last season Lambert directed the defense at Marshall, which ranked second nationally in total defense, allowing 279 yards per game, 120 fewer than Purdue.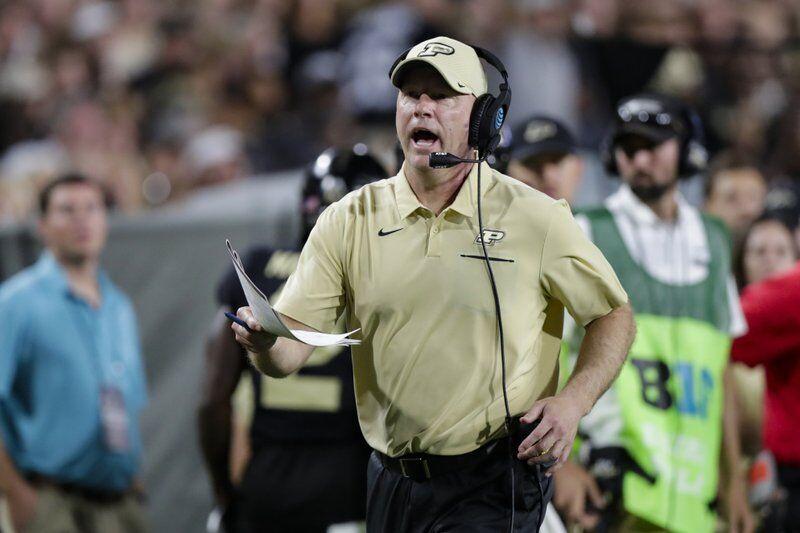 The fourth defensive coach will be Brohm, who knows what he wants on defense: More grit, more toughness, a nasty streak.
"I want to be more aggressive in our approach." Brohm said. "I want to do some things that can help our guys play freely, and take chances and make plays.
"Go for the sack. Go for the interception. Go for the pass breakup and feel free doing it, not just play a deep third and give a cushion all the time.
"That started from the end of the last game. We've gone back to the terminology that I believe in, to start off with.
"All the coaches I've brought in have a complete understanding of how this room is going to work. I'm going to be heavily involved.
"That started from day one. From research. From study. From studying ourselves. From studying opponents. Putting it together. I was heavily involved with our defensive staff, trying to put together the best package."
🗣️ "Make a difference." #BoilerUp | @BigTenNetwork pic.twitter.com/gF6Y3MdTK9

— Purdue Football (@BoilerFootball) July 23, 2021
The preseason magazines have the Boilermakers no better than fourth and as low as sixth in the Big Ten West. That's not surprising, considering Brohm's year-by-year records at Purdue have been 7-6, 6-7, 4-8 and 2-4.
But a closer look at 2020 shows the Boilermakers were two or three plays from finishing 4-2. They opened by defeating Iowa and Illinois before losing a one-touchdown game to Northwestern, a team that won the West title.
A flag on what some observers described as the worst pass interference call in Big Ten history cost Purdue a 34-31 loss at Minnesota. The Boilermakers finished with 10-point losses to Rutgers and Nebraska.
Although national college football analyst Phil Steele forecasts Purdue will finish sixth in the West this season, he also wrote that the Boilermakers are positioned to start 4-1.
Could happen. They open at home against Oregon State, visit lowly Connecticut, go to Notre Dame and then get back-to-back Big Ten home games with Illinois and Minnesota.
That has a 4-1 look.
"I think we're close, for sure," Brohm said.
Copyright 2021 WDRB Media. All rights reserved.