LOUISVILLE, Ky. (WDRB) -- Mike Krzyzewski is firing at his critics. The NCAA is discussing whether the coronavirus will affect its tournament, and everybody is barking about the incessant delays caused by replay reviews.
That makes this the perfect moment to check on the status of old friends, guys who coached or played in this area who are directing Division I men's college basketball teams.
Several are positioned to become stars this month. Other are likely thinking about next year — or their job security.
I apologize in advance if I overlooked somebody, but I built a list of 19 coaches and ranked them in order of their current ranking on Ken Pomeroy's power formula.
Enjoy.
1. Mark Pope, Brigham Young (24-7, No. 11 Ken Pomeroy power ratings) — Pope was a glue guy on Rick Pitino's 1996 NCAA title team at Kentucky, often the starting center. It appears Pope learned how to construct an entertaining team with vibrant contributing parts.
The Cougars have not made the NCAA Tournament since 2015, but Pope has BYU on the five-seed line on the strength of nine consecutive victories, including a 13-point win over Gonzaga. He's just getting started and should earn Coach of the Year votes.
2. Kelvin Sampson, Houston (22-7, No. 12) — Sampson left messes at Indiana and Oklahoma, but after rebuilding his brand as an NBA assistant, he is the best thing to happen to Houston basketball since Phi Slama Jama.
A year after leading the Cougars to the Sweet Sixteen, Sampson rebuilt his roster again and has Houston chasing an eight-seed. The Cougars are tied with Tulsa for first place in the American Athletic Conference. Consider Sampson dangerous this month.
3. Kevin Willard, Seton Hall (21-7, No. 13) — In his 10th season in New Jersey, Willard has Pirates' fans dreaming of the school's first Final Four appearance since 1989. He's the best former Pitino assistant in the chase.
Seton Hall can clinch an outright Big East title by defeating Villanova on Wednesday. His teams are tough, physical and unyielding, ranked in the top 20 in defensive efficiency.
4. Leonard Hamilton, Florida State (24-5, No. 16) — Until the Seminoles burped at Clemson on Saturday, Hamilton looked like the pick for Atlantic Coast Conference Coach of the Year.
FSU is a deep and dangerous team that can earn the top seed in the ACC Tournament by finishing the regular season with wins over Notre Dame and Boston College. At 71, Hamilton moves with as much energy as he showed while recruiting Sam Bowie and Jim Master for Joe B. Hall at Kentucky.
5. Richard Pitino, Minnesota (13-15, No. 31) — Pitino signed a contract extension after he led the Gophers to an NCAA Tournament win over Louisville last season, but a newspaper in the Twin Cities had a story about his future job security last week.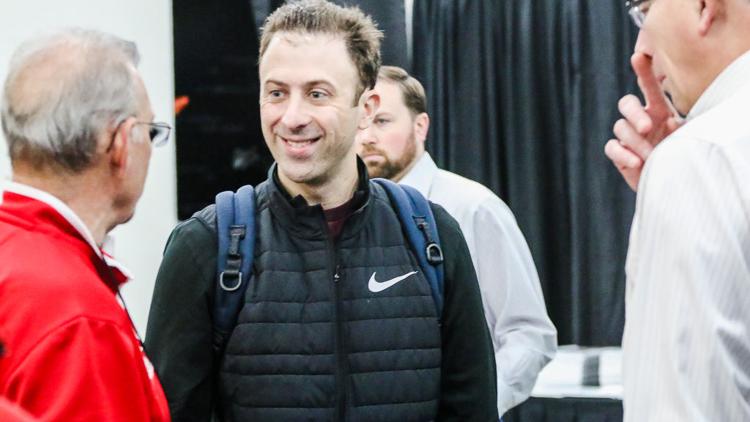 Pitino can help himself by beating Indiana in Bloomington on Wednesday night and follow that with a home win over Nebraska on Sunday. The Gophers are not dead for the NCAA Tournament yet. But Pitino has had a tough time keeping the top local players home.
6. Kevin Keatts, North Carolina State (18-12, No. 55) — Living in the shadow Roy Williams and Mike Krzyzewski is not easy. Keatts, a former Pitino assistant at U of L, had NC State in the NCAA Tournament three weeks ago, but the Wolfpack have lost four of six and need a big week at the ACC Tournament in Greensboro.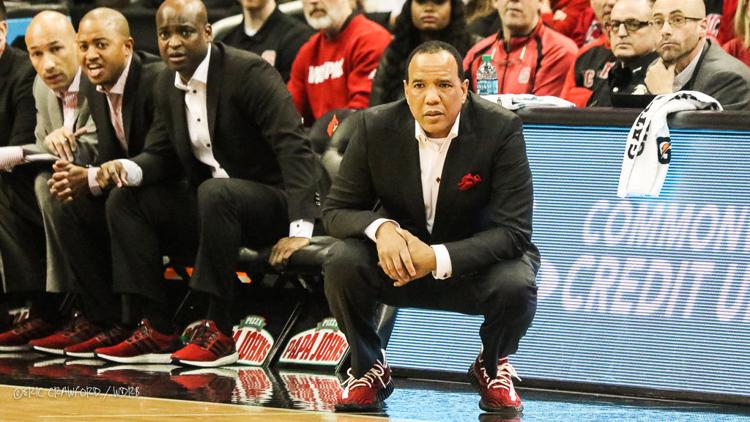 7. Travis Ford, Saint Louis (21-8, No. 76) — A former UK point guard, Ford has bounced back with gusto since his struggles at Oklahoma State.
The Billikens have surged into a tie for fourth-place in the Atlantic 10. Ford has 20 games for the second time in his four-year tenure, with impressive scores over Richmond and Rhode Island.
8. Mick Cronin, UCLA (19-11, No. 80) — After the Bruins whiffed on recruiting John Calipari, Jamie Dixon, Rick Barnes, Tony Bennett and others on their wish list, they turned to Cronin, the former Pitino assistant.
Cronin won at Murray State and Cincinnati. He is winning in Pauley Pavilion. Former Bruins like Bill Walton and Sidney Wicks raved about his work on national TV Saturday. Check the Pac-12 standings. After losing non-league games to Hofstra and Cal-State Fullerton, Cronin has UCLA atop the Pac-12.
9. Steve Prohm, Iowa State (12-17, No. 85) — It has not taken Prohm much time to trend from hot list to hot seat. This will be his second losing season in three years. He has won only four NCAA Tournament games in five seasons since arriving from Murray State.
10. Tom Crean, Georgia (15-14, No. 96) — The Bulldogs are hot, beating Auburn, Vanderbilt and Arkansas in three of their last four while losing to South Carolina in overtime. Although Crean, the coach at Indiana for nine seasons, will lose star guard Anthony Edwards to the NBA, he has a solid freshman class and should be a factor in the Southeastern Conference next season.
11. Rob Senderoff, Kent State (18-11, No. 132) — Sampson's former assistant at IU, Senderoff has yet to endure a losing season during a nine-year run in the Mid-American Conference.
12. Darrin Horn, Northern Kentucky (21-9, No. 152) — The Norse must win two games to get Horn back to the NCAA Tournament for the first time since he directed Western Kentucky to the 2008 Sweet Sixteen.
Despite a string of injuries, Horn led NKU to second in the Horizon League. The Norse open tournament play in Indianapolis on Friday and will likely have to upset Wright State on Saturday to make The Dance.
13. Herb Sendek, Santa Clara (19-12, No. 154) — A winner at Miami, North Carolina State and Arizona State (where he recruited James Harden), Sendek delivered his third winning season in four years at Santa Clara. Sendek was part of Pitino's original staff at UK in 1989.
14. Steve McClain, Illinois-Chicago (15-16, No. 225) — This is the man responsible for getting Juwan Morgan and OG Anunoby to Indiana. Despite the losing record, McClain led the Flames to wins over Wright State and Northern Kentucky, the top two teams in the Horizon League. UIC is a solid dark-horse in the conference tournament, opening play against IUPUI on Tuesday night.
15. Steve Masiello, Manhattan (12-15, No. 251) — Success has been elusive for Masiello, the former UK walk-on and U of L assistant, since he took the Jaspers to the NCAA Tournament in 2014 and 2015.
Manhattan is primed to suffer its fifth straight losing season and sits in eighth place in the Metro Atlantic Athletic Conference.
16. Mike Davis, Detroit (8-23, No. 307) — The off-season is underway in Motown for the man who replaced Bob Knight at Indiana. The Titans are ineligible for the postseason because of the team's Academic Progress Rate.
Davis has gone 19-32 in two seasons in the Horizon League, but his son, Antoine, ranks third nationally in scoring at 24.3 per game. Brad Calipari averaged 6.1 points for the Titans.
17. Scott Padgett, Samford (10-22, No. 316) — Injuries and transfers continue to stymie Padgett, the former star at St. Xavier and UK.
After winning their first two league games, the Bulldogs lost 11 straight. They play VMI, a team Samford defeated twice this season, in the Southern Conference Tournament Friday.
18. John Pelphrey, Tennessee Tech (9-22, No. 331) — The former "Unforgettable" missed the Ohio Valley Conference Tournament by one game in his first season in Cookeville.
But the six league wins were two more than the Golden Eagles earned last season. Pelphrey is expected to recreate the success he had at South Alabama.
19. Tubby Smith, High Point (9-22, No. 340) — One of Smith's goals when he accepted the job at his alma mater two years ago was to become the first coach to direct six programs to the NCAA Tournament.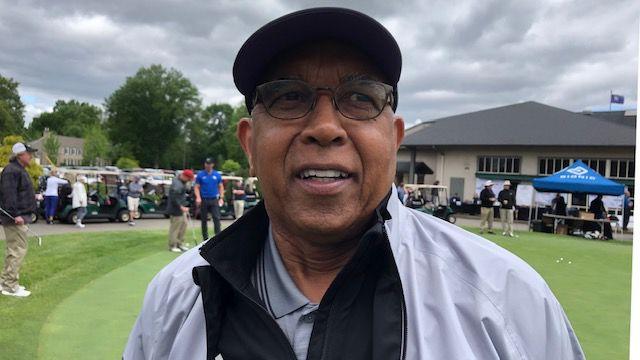 Smith has big work to do. His team finished 6-12, tied for last in the Big South Conference. The Panthers must defeat South Carolina-Upstate in the league tournament Tuesday night to extend their season.
Copyright 2020 WDRB Media. All Rights Reserved.