LOUISVILLE, Ky. (WDRB) -- Luke Spencer thought the 2020 USL season would be his last as a player.
"Going in, I had an idea, (but) you never know," said Spencer, now a former Louisville City FC forward. "I was questioning it. I took it game-by-game, and certainly at the end of the season I knew it was time." 
Spencer's transition from player to coach was instant. He traded in his cleats for a whistle and became the assistant boys director and college recruitment coordinator at Lou City's youth academy. 
"When I got here to Louisville, it felt like home," he said. "It was an easy decision to transition into coaching within the club."
Spencer knew he wanted to be a coach, even during his time as a star player at Xavier University. The New England Revolution took Spencer with the 23rd overall pick in the 2013 MLS Superdraft, but he was sidelined by an injury just four days into training camp. 
That experience helped his decision to eventually coach become even more solid.
"As I tore my ACL and spent a lot of time on the sideline -- watching, learning, looking at the game in a new lens -- that's when I really knew that I really wanted to coach," he said. 
Spencer returned to the pitch in 2016 as a player with FC Cincinnati before joining Louisville City FC in 2017 and leading the team in scoring. Three years later, he decided to call it quits. And did so with no regrets.
"It was definitely time for me," he said. "I have a fracture in my leg that I just found out (about). I've had a lot of surgeries, a lot on injuries. I prolonged it as long as I could."
And straight into coaching he went.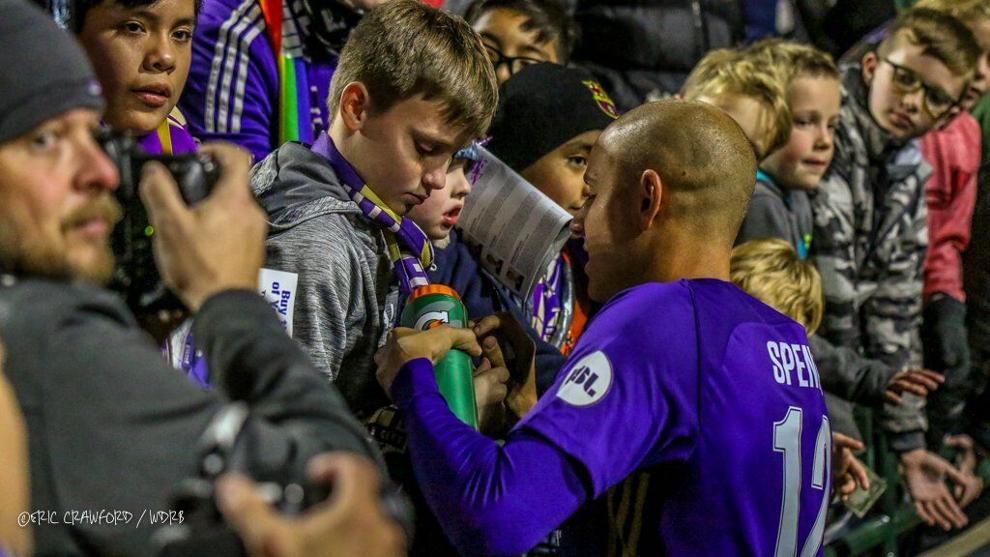 "Really, I enjoy helping them," he said. "I've been in a situation where I've been them. I've had a lot of coaches that formed the way that I see the game, but (also) that I live my life. I want to have a positive impact on these players just like my coaches did on me."
Going from playing to coaching is not the only transition this year for Spencer, who recently celebrated his 30th birthday.
"I bought a new house; I have a newborn, and then, with the new job, it's just all a lot," he said. 
Spencer is enjoying his new life on the pitch, but he knows there will be some longing for that old life when the 2021 USL season rolls around. 
"I'm sure, when the games come around for the pro team next season, I'll make some time in my schedule to watch those guys and I'll certainly miss it," he said. "There's nothing like it, and I think I'll miss being in the locker room, the comradery there that goes along with being part of a team. I'll miss that for sure."
Related Stories: 
Copyright 2020 WDRB Media. All Rights Reserved