LOUISVILLE, Ky. (WDRB) -- A U.S. Marine is going viral for a mermaid photo shoot.
Beau Shepherd is definitely one of "the few, the proud" and definitely the brave. He decided to do a mermaid photo shoot with Magical Memories Photography in Florida.
Photographer Jacqueline Jackie says she usually does mermaid sessions for little kids, but her daughter goes to school with Shepherd's daughter. He approached her about the session, and she was all in. "I think it's a great way to show our troops are amazing and have an amazing sense of humor. Humor gets people through dark times, and if this doesn't make someone laugh, I don't know what will," Jackie says.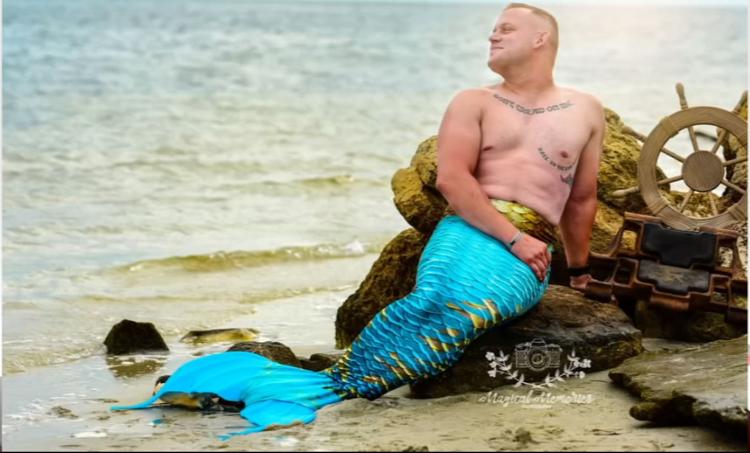 Shepherd says he wanted to have some fun and let people know he's not serious all the time. "Well my job in the Marines is amphibious, as in we move from sea to land, so I wanted to include that." He says the props in the pics are part of the humor. "The crayons are because other branches joke about us being crayon eaters, so I wanted to satirize that."
The photos show Shepherd in a blue mermaid tail and bare chest complete with tattoos. "So I mainly wanted something as a joke to my Marine buddies that would make them laugh at the ridiculousness of it all," he says.
Shepherd's wife, Alicia, and his daughter got a good laugh from the pictures. "My daughter thought it was cool and funny so now she will always have a pic of me as a merman."
Copyright 2019 WDRB Media. All Rights Reserved.