A few of our northeastern communities have been included in a Severe Thunderstorm Watch until 7 PM. The main threat is strong, damaging wind gusts inside thunderstorms with small hail. Larger hail and isolated tornadoes cannot be ruled out but are less of a threat in our area.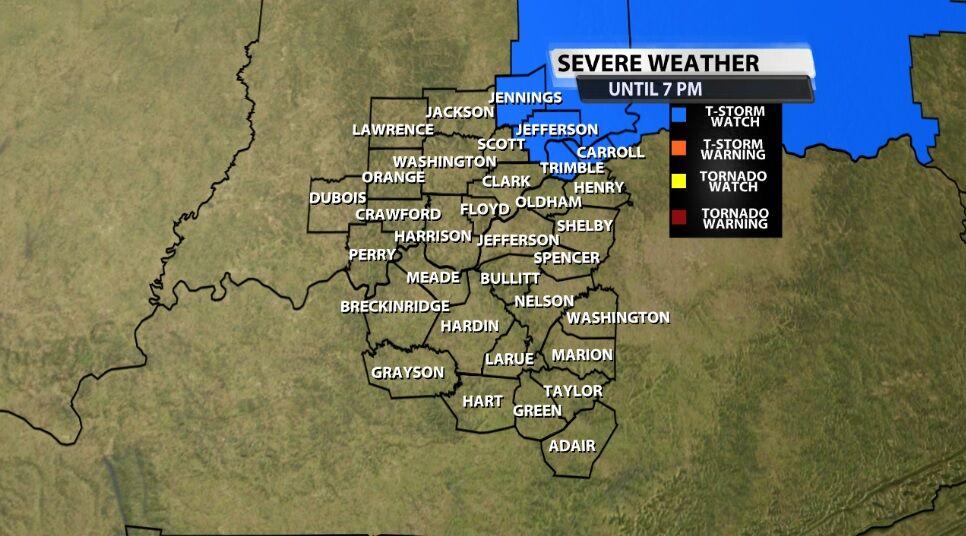 Below is the text issued with the Watch by the Storm Prediction Center:
  * Severe Thunderstorm Watch for portions of 
     Eastern Indiana
     Far northern Kentucky
     Western Ohio

   * Effective this Thursday afternoon and evening from 155 PM until
     700 PM EST.

   * Primary threats include...
     Scattered damaging winds likely with isolated significant gusts
       to 80 mph possible
     Isolated large hail events to 1 inch in diameter possible
     A tornado or two possible

   REMEMBER...A Severe Thunderstorm Watch means conditions are
   favorable for severe thunderstorms in and close to the watch area.
   Persons in these areas should be on the lookout for threatening
   weather conditions and listen for later statements and possible
   warnings. Severe thunderstorms can and occasionally do produce
   tornadoes.