Hurricane Barry has been strengthening in the Gulf over the last few days and is now a category 1 hurricane.  According to the National Hurricane Center, it is estimated that Barry became a hurricane around 7-8 m EDT, despite its less than classical appearance in satellite imagery. It should be noted that hurricane-force winds are limited to a small area east of the center, and that the upgrade to a hurricane means little in terms of the overall impacts from Barry. 
It is going to make landfall in south-central Louisiana in the next few hours. It will weaken once it makes landfall. It will produce a dangerous storm surge, bring heavy rain, & damaging winds through the north and central gulf coast.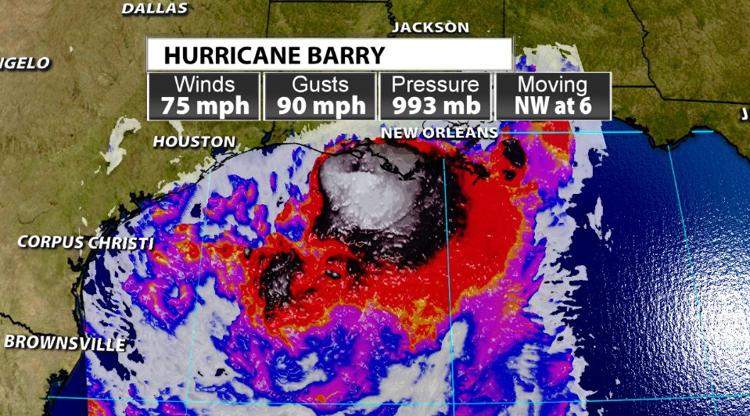 Tropical-storm-force winds extend outward up to 175 miles from the center. The National Ocean Service station at Eugene Island, Louisiana recently reported sustained winds of 71 mph and a wind gust of 85 mph.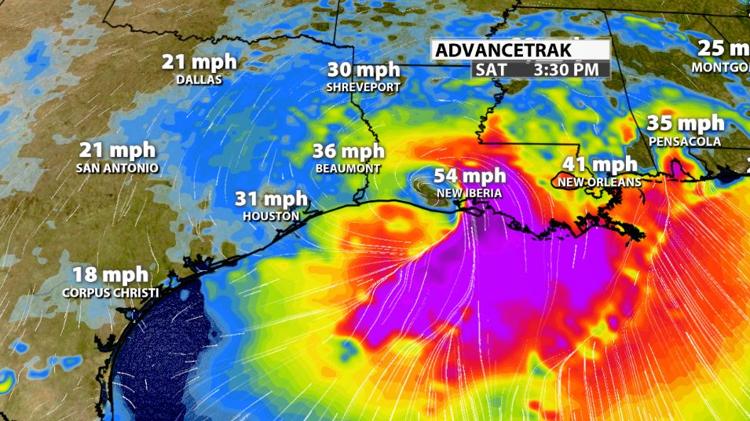 Beyond the damaging wind, there will be heavy rain and a life-threatening storm surge up to 6 feet as well as flash flooding and river flooding. Rain totals will likely be over a foot in Louisiana and southwest Mississippi. Across the remainder of the Lower Mississippi Valley, total rain accumulations of 4 to 8 inches are expected. By early next week, Barry is expected to produce rainfall accumulations of 4 to 8 inches across western portions of the Tennessee Valley. In our neck of the woods, 1-2'' of rain is likely, with locally higher amounts of 3'' or more.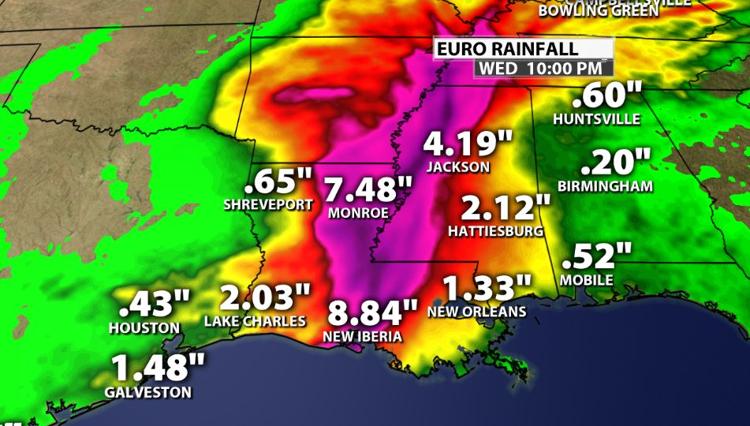 After landfall, Barry is expected to move generally north-northwestward through the Mississippi Valley through tomorrow night. Wind gusts will still be around 40-50 mph.  The new NHC track forecast is nudged a little to the west of the previous one based on the initial position and a slight westward shift in the track guidance.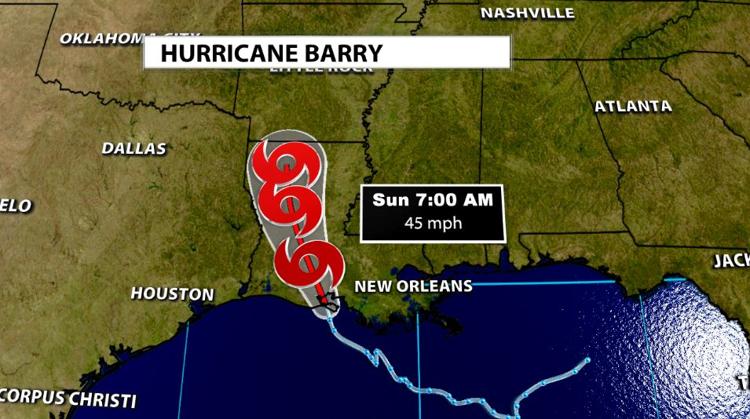 Kentuckiana and the Ohio River Valley will likely begin to see impacts from the remnants of Barry early next week.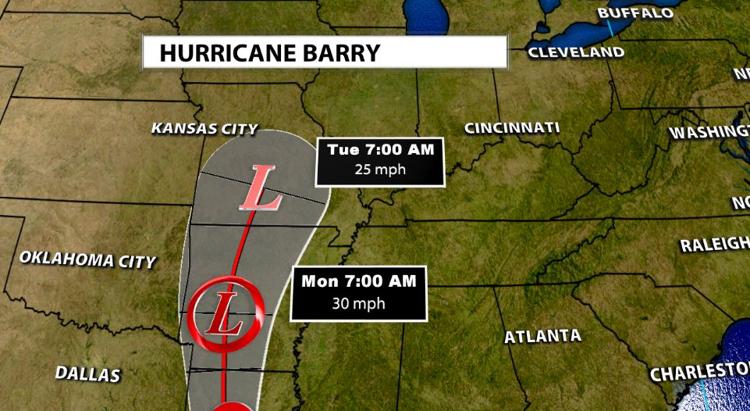 Storm chances increase gradually on Monday and become more likely on Tuesday through Wednesday.  The depression looks to cross over the Ohio River Valley during that time, so we will see the most rain on Tuesday into Wednesday. This disturbance will likely bring  tropical rain to the area. Our ground should be able to handle this amount of rain, but we will be monitoring any flooding issues.
This is something we will be continuing to watch and monitor in the days to come. We will post additional updates. We will keep you posted on any changes that may happen. Hannah Strong will have the latest this evening on the news.