LOUISVILLE, Ky. (WDRB) -- A Mercy Academy junior was surprised at school Wednesday morning with the news she won the Kentucky Derby Museum's Horsing Around with Art competition.
Hadley Klusman was announced as the Grand Prize winner and was given a dozen red roses.
She also got the "Spring Race Day Experience" prize package sponsored by Churchill Downs. It includes a table on Millionaires Row, a race named after Klusman and the opportunity to present a trophy in the Winner's Circle to the first place horse and jockey.
Klusman offered some advice for other aspiring artists. "Just keep working at it, even if you feel like what you can make isn't that good. Keep working on it. It takes years of practice to get good."
The Museum also awarded Mercy Academy a $500 prize for art supplies.
The Horsing Around with Art Grand Prize is awarded each year to the artist whose work best captures the spirit of the Kentucky Derby.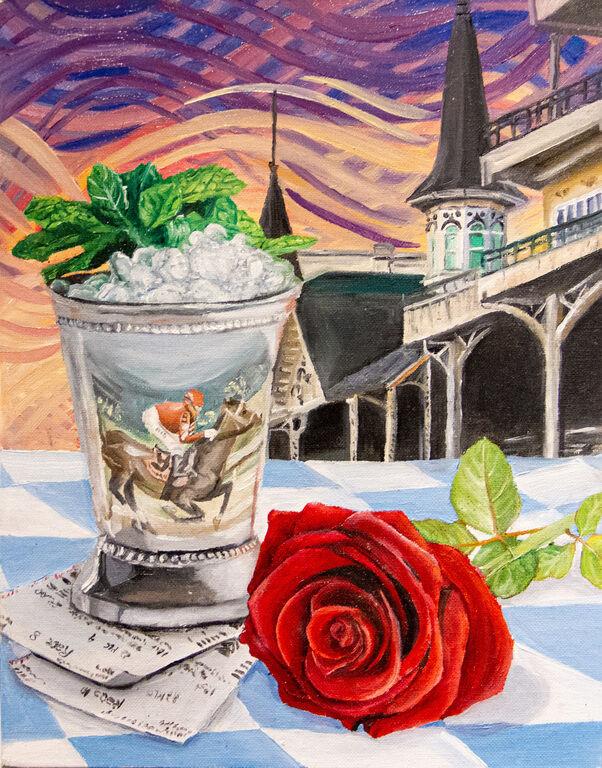 Klusman's piece called "Roses & Juleps" showcases several iconic Kentucky Derby traditions in one still life composition. The artwork will be framed and put on display at the Museum for the next year.
The Kentucky Derby Museum got 192 entries from 29 different schools in Louisville. All of them will be on display starting Jan. 19 through May 12.
Copyright 2023 WDRB Media. All Rights Reserved.