LOUISVILLE, Ky. (WDRB) — Honk if you remember the days when they gave you a company watch and a going-away party as soon as you hit 65.
If you check the official Social Security Administration scoreboard, retirement age is actually 66 these days.
If you try to hang around, you'd better have your fastball, because the analytics wizards and social media hotshots will conspire to knock you down.
OK, Boomer?
How about rock on, Boomer?
Take another look at the heaviest hitters in sports today. Many are 67 — or older.
They're not interested in the country club life in Palm Springs. They're having too much fun lifting trophies.
The record seventh Kentucky Derby victory by Bob Baffert (1/13/53, 68 years, 4 months) is the latest example of senior superiority.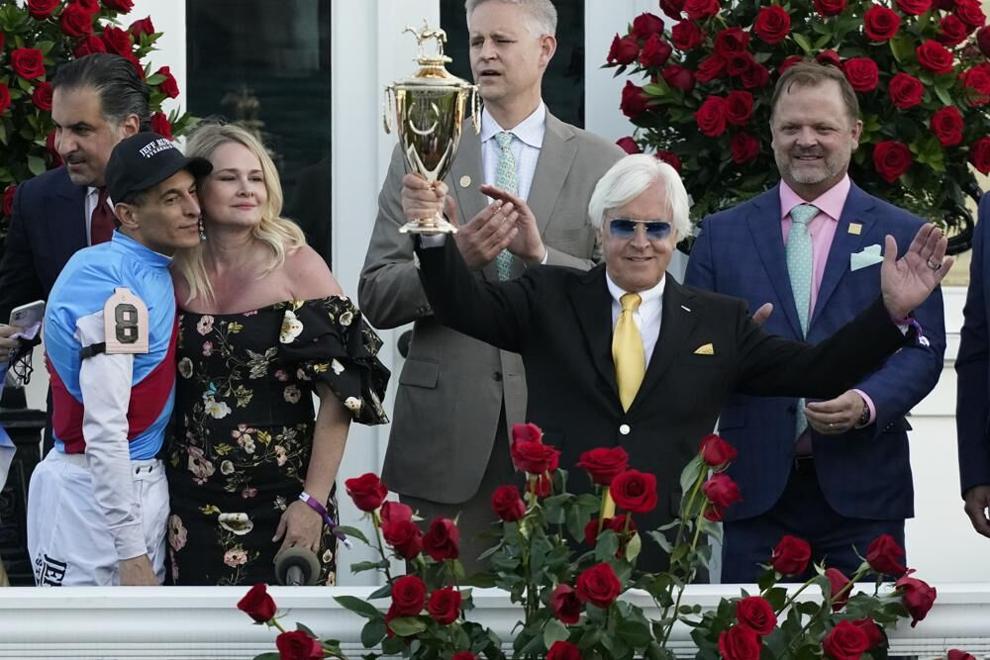 In a year when he looked like an also-ran, Baffert came to Churchill Downs and confirmed his status as the greatest trainer in racing history.
Medina Spirit's unexpected victory in Derby 147 on Saturday made it 17 Triple Crown victories since Baffert secured his first two with Silver Charm in the 1997 Derby and Preakness.
No other trainer has won more than four Triple Crown races during the same stretch.
Make it seven wins for Baffert in the last 25 Derbies. No other trainer has more than a pair.
Ben Jones won his six Kentucky Derbies from 1938 to 1952. Jones was 69 when he won his final Derby with Hill Gail in 1952. That was the last of the 11 horses he saddled in the race.
Medina Spirit was Baffert's 34th Derby horse. His record features seven wins, three seconds, three thirds and a pair of fourths.
Nobody should count him out for Derby 148 — or 149, 150 ... . He's still the guy that owners with deep pockets recruit if they're serious about winning the race.
You can argue that since 1997, Baffert has been as dominant as anybody in American sports. His top competition? Fellow Baby Boomers.
I'd start with Alabama football coach Nick Saban (10/31/51, 69 years, 6 months). With seven national championships since 2003, Saban is the leader in the clubhouse.
Since Saban won his second overall title at Alabama in 2009, he's never gone more than three seasons without adding a trophy. That's a standard unlikely to be matched.
Mike Krzyzewski (2/13/47, 74 years, 3 months) won his fifth and latest men's NCAA basketball title in 2015. Duke failed to make the 2021 tournament.
Coach K has refused to flinch — and I don't believe his motivation is to crash another Elite Eight. He won't match John Wooden's record of 10 titles, but Krzyzewski will not stop trying.
Don't leave Geno Auriemma (3/23/54, 67 years, 1 month) out of the discussion. Connecticut has not won a women's college basketball title since 2016, but the Huskies are favored to win their 12th title next season.
I can't finish without a mention of one of Baffert's buddies — Patriots coach Bill Belichick (4/15/52, 69 years). The world squawked when quarterback Tom Brady left New England and won the Super Bowl with Tampa last season.
Chances are all that victory did was motivate Belichick to prove he can win a seventh Super Bowl — and first without Brady.
NBC aired an interesting conversation between Brady, Baffert and Derby host Mike Tirico. The admiration between Belichick and Baffert was powerful and generational.
"I know racing's a tough profession," Belichick said told Baffert and Tirico. "You get one shot at it. There's no halftime. There's no timeout to make adjustments. Once they come out of the gate, you've got 2 minutes to win. That's an incredible skill. I have so much admiration for what you do."
"What we do have in common is we do get good players but we do know what to do with them when we get them," Baffert said.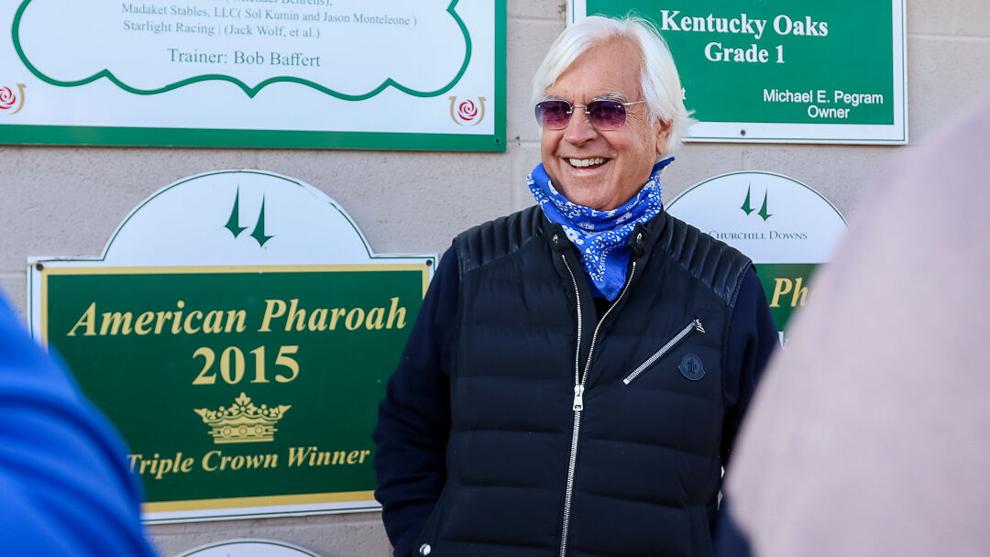 At 69 and 68, what keeps them chasing one more trophy presentation?
"I enjoy it," Belichick said. "I enjoy it. I enjoy every day of it."
"That's my man, right there," Baffert said. "I love the competition. I love every year (finding out) who is going to be the next star.
"Am I going to have another American Pharoah, another Justify? I love coming in the mornings. I'm outdoors. I can just concentrate on what I have to do and block out the noise and you'll just continue on and be successful."
Baffert and Belichick, two of a handful of Boomers showing they're still OK with dominating. 
Copyright 2021 WDRB Media. All rights reserved.